Posts tagged
Shaq Attaq IV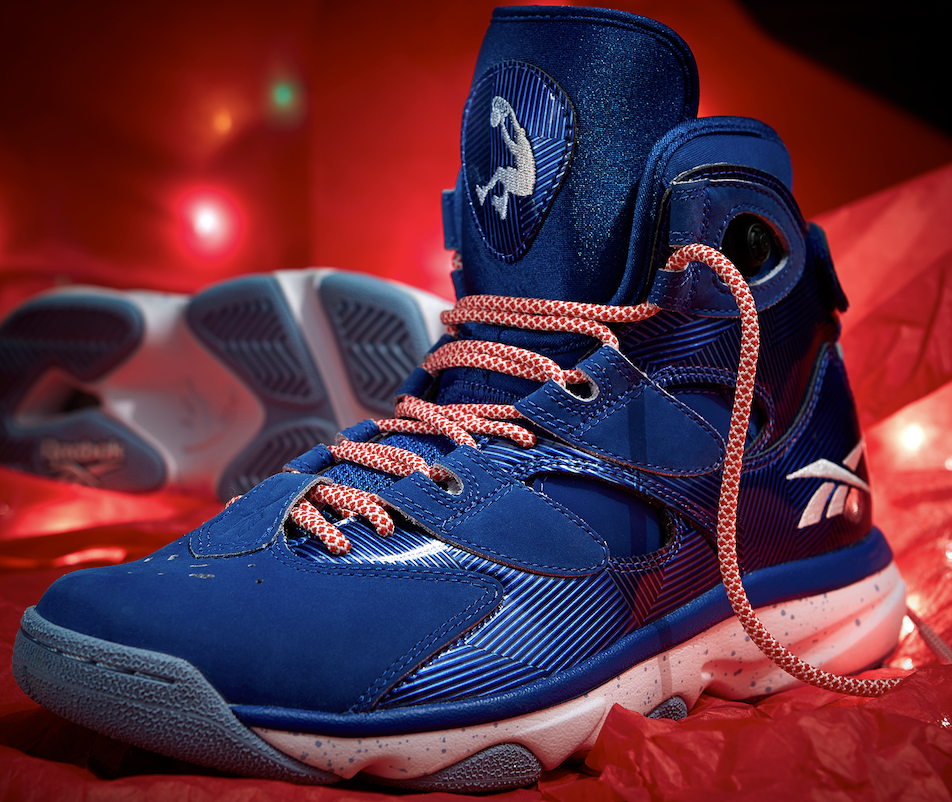 Whether you are shopping for a sneakerhead or yourself, Reebok Classics has some fantastic kicks for you this holiday season.
First off let's look at the Shaq Attaq IV. Shaq's classic sneaker continues to push the envelope with a limited edition colorway inspired by the holiday season.
Reebok Classic incorporates the perfect amount of detail to make this a truly one of a kind shoe. The long narrow strips of metallic blue shine like tinsel and the Candy Cane striped laces are a sweet finishing touch.
These will go fast so, stop by Jimmy Jazz, Eblens, Shoe City or Eastbay on Friday, December 19th to grab your Reebok Classic Shaq Attaq IV Wrapping Paper for $140.
Also coming out later this month is Pump Question. To celebrate the 25th Anniversary of The Pump technology, Reebok Classic combined The Pump custom fit technology with some of the most iconic shoes in Reebok's  basketball history. The first launch of the four-shoe "Pump It Up" pack takes inspiration from the Pump Omni Lite that was made famous in 1991 by Dee Brown's no look dunk and fuses it with basketball legend Allen Iverson's signature shoe, the Question.
Both famous in their own regard; combining these iconic shoes to create the Pump Question is truly original and exclusive to Reebok.
On December 24th you will have the opportunity to pick up a pair of this limited edition Pump Question at Jimmy Jazz, Shiekh Shoes, DTLR or Reebok.com for $174.99.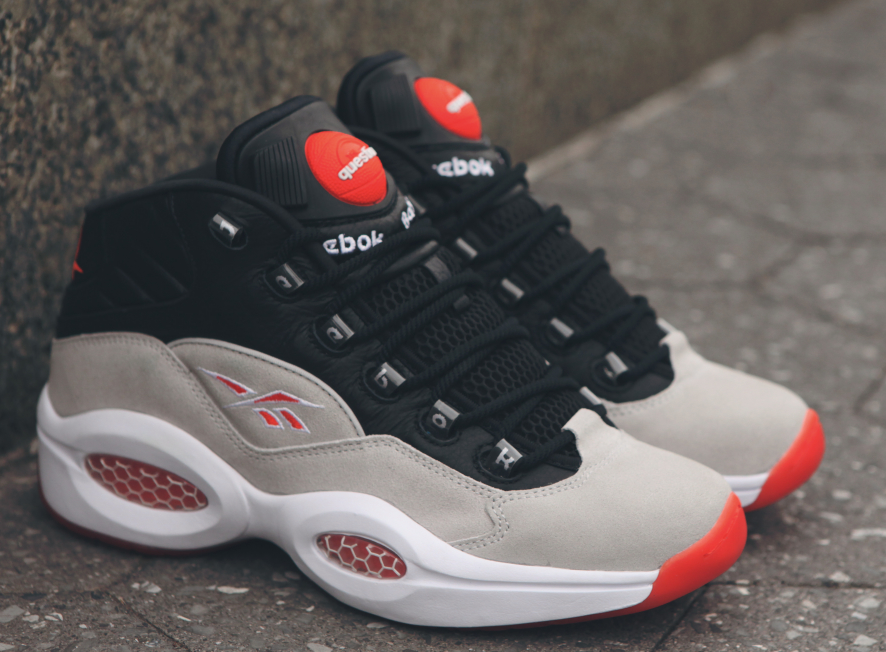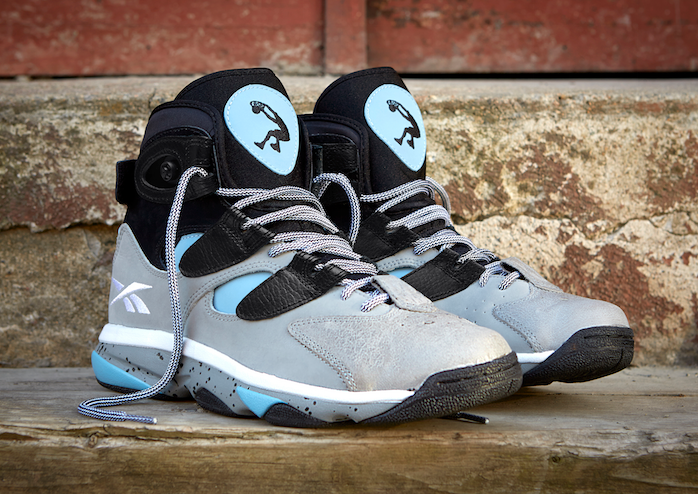 Long before Shaquille O'Neal was a member of the NBA championship winning Lakers, or even the Orlando Magic, he was a part  of an even greater team – the Newark Boys and Girls Club.
Paying homage to the big man's roots in "Brick City", Reebok Classic will release limited pairs of the grey/black/california blue Shaq Attaq IV on Friday, November 7th for $140 at select retailers Eblens, Shoe City and Reebok.com.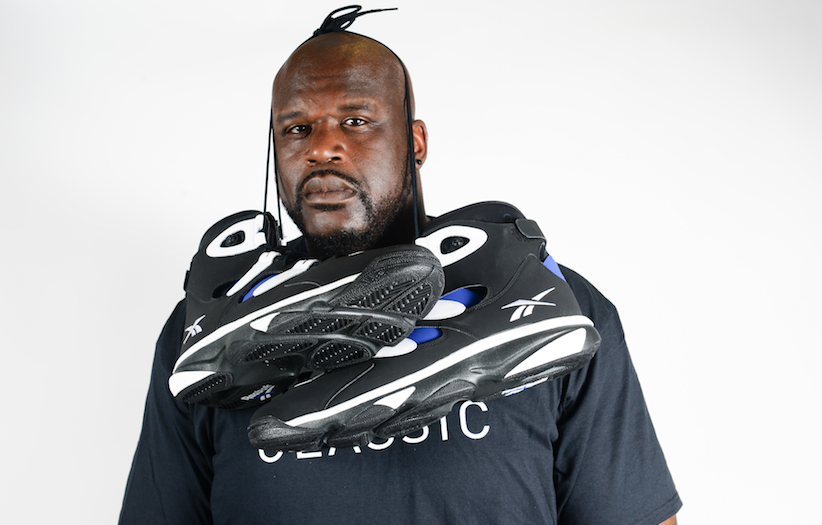 Originally released in 1994, the Shaq Attaq IV was seen on the feet of dominant big man Shaquille O'Neal during the 1994-1995 season in which he won a scoring title, appeared in the All-Star Game in Phoenix, and NBA Finals against Houston.
A game changer on the court, the Shaq Attaq IV also made history as the first basketball shoe to ever feature Insta Pump technology.
Twenty years after its initial release, limited pairs of the black/white/blue Shaq Attaq IV are set to hit shelves on Friday, July 25th at key retailers Jimmy Jazz, Shiekh, Villa, Shoe City and Eblens for $140.