Posts tagged
Season 3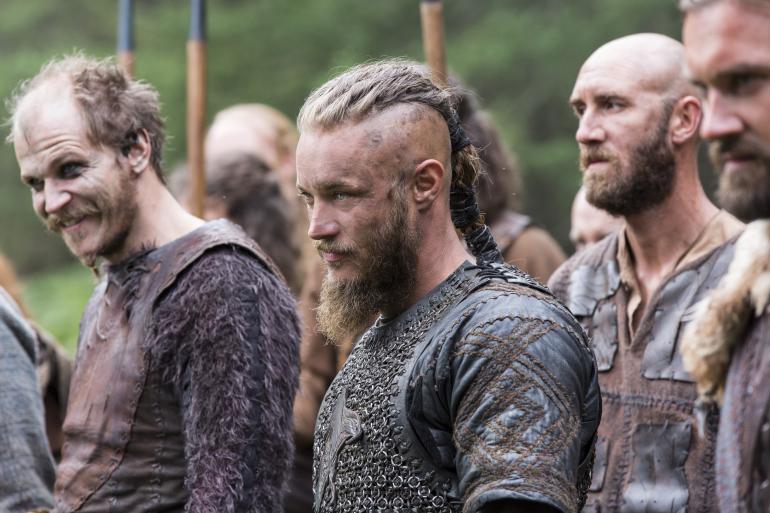 Season three of HISTORY's hit scripted drama series VIKINGS returns on Thursday, February 19 at 10 p.m. ET. The new 10-episode season begins with Ragnar (Travis Fimmel) as King and follows the great responsibility that now rests on the shoulders of the former farmer.
With the promise of new land from the English, Ragnar leads his people to an uncertain fate on the shores of Wessex. King Ecbert (Linus Roache) has made many promises and it remains to be seen if he will keep them. But ever the restless wanderer, Ragnar is searching for something more … and he finds it in the mythical city of Paris. Rumored to be impenetrable to outside forces, Ragnar and his band of Norsemen must come together to break down its walls and cement the Vikings legend in history.
The gripping family saga of Ragnar, Rollo (Clive Standen), Lagertha (Katheryn Winnick) and Bjorn (Alexander Ludwig) continues as alliances and loyal friendships are questioned, faith is catechized and relationships are strained. VIKINGS tells the extraordinary tales of the lives and epic adventures of these warriors and portrays life in the Dark Ages, a world ruled by raiders and explorers, through the eyes of Viking society.