Posts tagged
Saints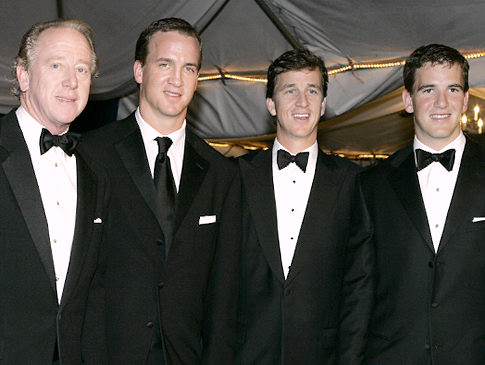 Archie Manning is widely known for his time playing quarterback at Ole Miss in college and for the New Orleans Saints in the NFL. Archie and his wife Olivia have three terrific sons, Cooper, Peyton, and Eli. All three boys did follow their dad's footsteps by playing football. Peyton and Eli are quarterbacks in the NFL who both have Super Bowl rings.
Like all of us Archie has experienced highs and lows in his life. In an upcoming film called "The Book of Manning" on ESPN airing September 24th people will get to see just that. The film takes more of the personal look into the Manning family.
Talking with Archie solidified my notion about how much of a caring and down to earth person he is. Archie told me that he is very blessed to be married to Olivia for 42 years and that they are proud parents and grandparents.
Since we already know about Archie and his time in the NFL I wanted to talk with him about fatherhood. We did chat a little bit about football, but as you will read below there is more to Archie than just football.
Art Eddy: First off let's talk about the outstanding performance from your son Peyton had on opening night of Week 1. From his neck surgery to now it just goes to show what an incredible player Peyton is both mentally and physically.
Archie Manning: Well certainly we are proud of Peyton. It was a special night and they got a win too. Two or three years ago we didn't know what Peyton's future was in football. He had been so fortunate throughout his career to be healthy and never miss any time.
To have four surgeries and for everything to go well and be able to come back and physically play again. He changed teams, but to get the season started like that was really good. We were really proud of him.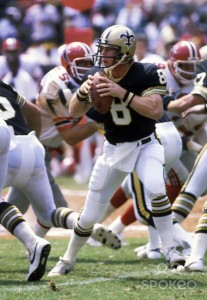 AE: What will you always take away from your career in the NFL?
AM: I didn't really see the brightest side of it. I was one of these kids that wanted to grow up and play ball. So the fact that I got to do it. I got to do it for almost 15 years. I did it in college which was a great experience for me and professionally for 15 years.
I am not scarred by the lack of success we had or getting beaten around a bit or this and that. I wanted it as a youngster. Wanted to play college football. Wanted to play pro football. I got to do it and it was a great experience for me.
AE: What has been the biggest change about the game from when you played to now?
AM: The game has changed a great deal. You hear most people say that players today are bigger, stronger, and faster and they are. The training methods have changed. It is more of a year round thing and it really wasn't when I first came into the league. The whole emphasis on nutrition. The weightlifting programs. The speed enhancements. Players are just better overall.
It is also a more complex game. There are various personnel groups going in and out of the game. It wasn't like that when I started playing. There wasn't that many substitutions, kind of the same eleven out there all the time. That is the big change. They really got smart people coaching, well they always have. These coaches today with all these personnel groups, defensive coaches, offensive coaches countering back. They are very smart guys and it is a complex game.
AE: What was your football advice to Cooper, Peyton, and EIi when they started playing football?
AM: Well it really started in all sports. They liked sports. I don't feel like I pushed them in sports. I will say that I was glad that they had an interest. I think athletic sports are good for young people if they like it. One thing is that it consumes a lot of their time. I think that is a good thing now in our society.
I think there is a lot of value there. There are things to learn especially in team sports. How to be part of a team. You learn how to deal with adversity. You know how to deal with good things too like winning. The teamwork part of it. Being coached. Taking direction. Having a proper attitude. Sacrificing things. A lot to learn.
I really didn't want mine playing tackle football until about the seventh grade in an organized way at school. So that is what they did. There is nothing wrong with playing football. I was a little old fashioned. I always encouraged them to play in the yard. That's what we did growing up in small towns in Mississippi. Kids don't do much of that anymore. They went from sport to sport. Played a lot baseball early on. Played basketball. A little bit of soccer. A lot of just ball in the backyard. I think it was about seventh grade when they started organized football.
It was no big deal. We just had a rule with anything they played. If you go out for something you are going to stay out. If you think there is any doubt that you are not going to like this project, than don't do it because you are not going to quit. Football was always a good experience for them. They had good coaching. One of my rules is you got to have fun. Football is supposed to be fun and I think they did.
AE: I am very curious to know what happens when all three brothers get together. Not to put you on the spot, but who is the funniest out of the three? Or maybe I should say who tries to be the funniest of the three?
AM: Cooper has always been the guy that keeps everybody laughing in our family. He has been funny since he was a little boy. Has a good sense of humor.  Maybe a little bit crazy at times. He does a lot of funny things. I think Peyton and Eli have always been a good audience for him.
I think the main thing is that the three of them get along real well. We don't get together as much as we like to with everyone spread out. I know when those three get together they do laugh a lot. They have fun. As a parent that makes me feel really good.
AE: The film "The Book of Manning" will premiere on September 24th on ESPN. The film takes the viewer even more inside your family. From what I have seen it shows the both some of the highs and lows in your life.  How did this project come about?
AM: They just came to me and wanted to do it. It is kind of a popular thing on TV now. You see the "30 for 30" series on ESPN. I think the NFL Network has "A Football Life." This is something that started three or four years ago. ESPN and Southeastern Conference have a thing called "SEC Storied." They came to me.
I know they did one on Herschel Walker, Bo Jackson, and a good friend of mine up at Tennessee, called Condredge Holloway. They told me that they wanted to do it. It took us a while to get going. I had a lot on my plate. It kind of started and I told them that they had to delay it for a while. Peyton was going through those neck surgeries. We came back and allowed them to do it and just let them go.
It is getting ready to come out. Olivia and I have viewed it and we liked it. I think it is something our grandchildren will like and hopefully some other people will enjoy it. It does go back to my childhood, my college football days. I lost my dad when I was playing college football and dealing with that. Raising kids. It is not about pro football or anything. As far as their concerned it is a little more about their high school days and making some decisions. Plus a couple of tough things Cooper had to go through as an athlete.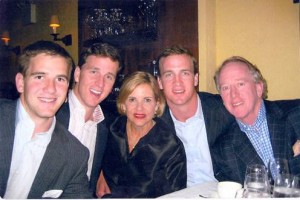 AE: Your family is well known. Many people look to Cooper, Peyton, and Eli as role models. As a parent that has to send a message to you and your wife that you did a good job raising your sons. What are you most proud of your three sons?
AM: First of all if there is anyone that needs credit for them turning out pretty well it would be Olivia. We have been fortunate enough to be married for 42 years. She is not only a great wife, but a wonderful mother. Olivia and I have just been really so blessed to have the three boys, Cooper as much as Peyton and Eli have given us such great joy and happiness through the years. All three have been married to three great girls. All have families. All have children. Grandchildren are the greatest thing in the world.
Again we have been just so blessed. I think the thing I am most proud of is what I said before. The fact that they all get along so well. At my age I see siblings who don't always get along because of one problem or another. That is kind of sad to me. I know Olivia and I feel the same way. We pinch ourselves sometimes. We have two sons playing quarterback in the National Football League. At the end of the day I think what gives us the most joy is that all three of them are happy and that they all get along so good.
AE: What were some of the main life lessons you wanted to teach your sons?
AM: Priorities was always a word we threw around a little bit. As you get older and have a lot of things hit you in the face there. School work, social, and sports and so forth. My mother always used to do this. When you didn't know the meaning of a word she would say go look it up in the dictionary. If you look up priorities in the dictionary it says what is most important.
So I think we would always try to emphasize with the boys to take a look at what is most important. Your faith, your family, your school and if you are in sports or extracurricular and friends. I guess the other thing is that young people today in country and our society have a lot of challenges. This is what we do with our children. If we just try to remind them when they got a decision to make, just kind of take a deep breath and step back and try to do what is right. What do you think is right here? What is the right thing to do? If you can be a little patient and take time and make the right decision, things will be a lot better.
AE: Now as a grandfather what is to like to see your sons take on the role of being a father?
AM: I just think it is being around the grandkids. Laughing with them and seeing them grow and spoiling them. Gosh it is great to take them for a cheeseburger or have them spend the night or go to a ball game. Olivia and I have spent our lives going to ball games. Now they are active in those, well some of them are still a little young. The ones who are old enough are getting active in the same little leagues and basketball and so forth. People tell you how great grandchildren are, but it is better than they tell you it is.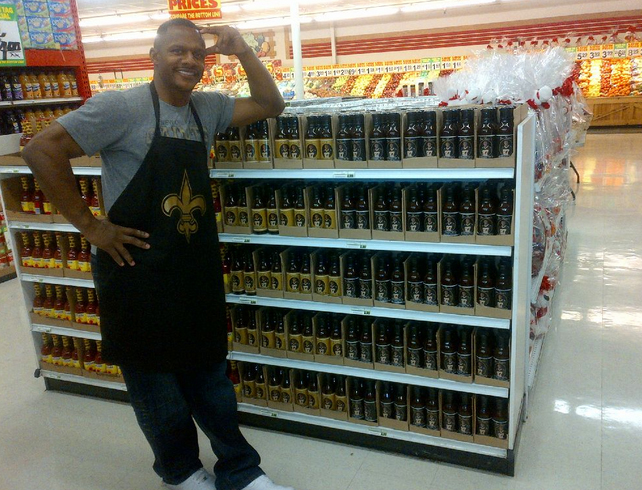 Joe Horn played in the NFL for 11 years most notably for the New Orleans Saints. The four time Pro Bowler was elected to the New Orleans Saints Hall of Fame and finished his career with 58 receiving touchdowns.
Horn went from having a great career in the NFL to starting his own business. For a few years now Joe has led a successful company called Bayou 87. Joe sells barbeque sauce and smoked sausage. Part of the proceeds from his company goes to various charity organizations. He played a role to help rebuild New Orleans especially after Hurricane Katrina.
Joe was nice enough to chat with me about his time in the NFL, the Saints chances to reach the Super Bowl, and his Bayou 87 sauce.
Art Eddy: First off you have a great barbeque sauce called Bayou 87. With people tailgating for the NFL season. What are some great recipes people can make with your sauce?
Joe Horn: Oh man they can make it with anything they have; salad, fish, ribs, hamburger. It is a great tasting sauce. I have been going against a lot of great sauces out there.  I have done a lot of promos with it. It is a great tasting product. I am just telling the fans when you see it just pick it up and try it. You will be a fan for life.
AE: Last time we spoke you were getting ready to launch your hickory smoked sausage. How has that been selling on the market? Any cool recipes for the sausage?
JH: The sausage started in January with the smoked sausage. There is a hickory smoked sausage that is doing absolutely well. I am enjoying that. The fans are enjoying it too. It is so rare the athletes or celebrities that have products and take time to promote it. I have been able to have the chance to go around and really promote it.
When the fans taste it they become branded for life. So I want the fans to go out and try the product. Don't just buy the product because it has my name on it. Try out the product and you will be a fan of the products for life. Wal-Mart and other grocery stores don't have your product just because you are former football player. These products have to sell. I am doing well with it. Hopefully down the road my kid's kids will benefit from this and the charities that I donate to will also.
AE: For those who are just getting into tailgating what is the best recipe that is quick and easy to barbecue at the stadium?
JH: Let me give you a quick insight. Most people when they barbeque they take up to six or seven hours to prep up the meat. Look if you want a quick, prepped up meat that tastes real well, probably tastes better than your average guy's barbeque, season up your meat. Cut it up. Boil it up. I know a lot of people say, 'Joe you are not supposed to boil up your meat.' I say, 'Whatever.'
Butter it up. Wrap up the meat in some saran wrap and put it in the oven. Cook it up a little bit like five, ten minutes. Take it out and throw it on the grill. You will have a quick barbeque that will taste better than the average guy, who takes a day to prep up his meat to barbeque all day.
I had a barbeque cook-off with my uncle. He has been barbequing for 25 years. We had a taste test and I destroyed him. It took me an hour and fifteen minutes. It took him nine, ten hours to get his meat together and get ready. I boil up the meat. I cook it up on the grill. I put some seasoning on it than I put it up on the grill. It is easier, quicker and everyone can eat quicker.
AE: Moving to your great career in the NFL, can you describe your feelings and mindset you had as a veteran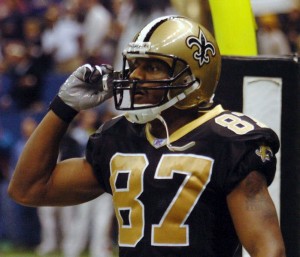 player going into Week 1?
JH: Training camp was basically a give and take type of thing. You knew you were going to be starting. You were comfortable with your team. I like to eat. So I came into training camp overweight. I just took my time and got in shape as I went further along. Basically the second or third preseason game you want to make sure that you are in tip top condition. You got to cut out the things that you used to do. That was the most exciting part for me.
Stay in shape, man. As a veteran you don't need to know too much when you are with a coach for three or four years.  It is the same thing probably with DB's.
AE: Saints fans had to deal with a tough season last year with Coach Sean Payton not being on the sideline. This year he is back and he, Drew Brees and the rest of the Saints look poised to make a run to the Super Bowl. How do you think the Saints will do this year?
JH: I don't know man. The really might be 16-0. It is really hard for me to give out records. When guys used to ask me, 'Joe what is your record going to be?' I never said 12-4. I never said 10-6.  I always said 16-0 because I don't know where we will be at when we will lose that game. I really can't predestined when we are going to lose. I can't do that.
I can't really tell you what record the Saints will have, but I do hope they make it to the playoffs. You just never know. The guys work hard. They learn the plays. You pray that you don't that many injuries. You try to build a camaraderie with your team that will last all the way through the playoffs like the Ravens last year.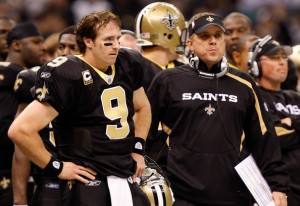 AE: What did you like about some of the offseason moves the Saints made this year?
JH: I don't get too caught up in what offseason acquisitions that the teams bring in because all of that really doesn't matter. You got to gel in training camp. You got to gel in the preseason games.  Anybody can go to different teams. You got to show people when the lights come what you can really do.
The first test for the Saints will be the Atlanta Falcons. No matter who you bring in it depends on what that person can bring to the game. You can't really judge a player until the stats go down on paper.
AE: Which team stands to be the biggest roadblock for the Saints?
JH: Do they play the Eagles?
AE: I don't thinks so.
JH: The Falcons are Super Bowl contenders. I would have to say Atlanta. I think the sneak up team this year will be the Eagles.
AE: Really? Why do you say that? Because of Chip Kelly?
JH: Because he is spicing the game up. It is like a do or die for Chip Kelly. He is bringing something new to the league that can make a mark for NFL history. The new offenses that he brings and the things that they will do to make the game fun. Take the team to the playoffs and the Super Bowl. It is a hard offense to stop.
However. However, it can also backfire on him. All that trickery can get you interceptions and fumbles, other coaches will call you stupid. So it is like a make or break type of year. Although it is his first year, this is a make or break type year for Chip Kelly and that offense. It could go great. Mike Vick and those guys can do a wonderful job with it or it can be a flusher down the stool.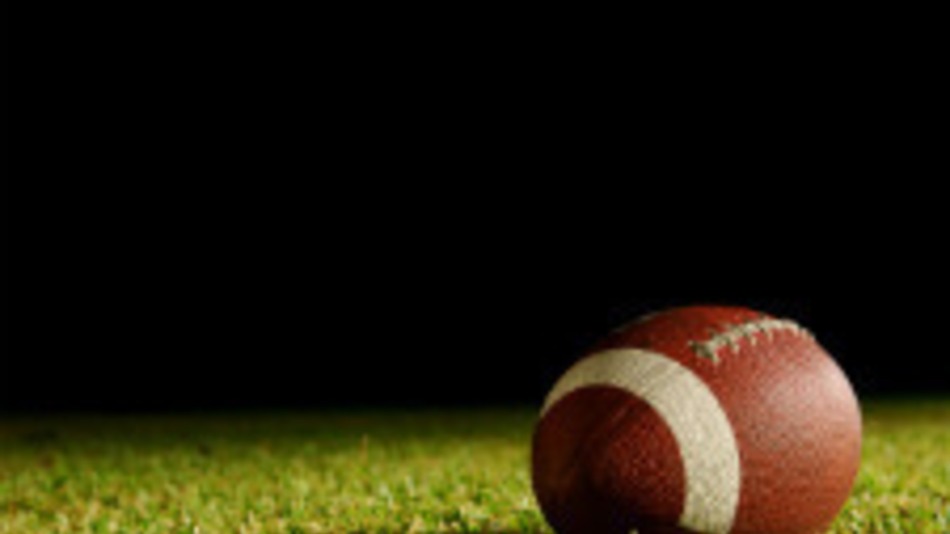 This weekend the NFL preseason began with the Hall of Fame festivities in Canton. Saturday saw Cris Carter, Jonathan Ogden, Dave Robinson, Larry Allen, Bill Parcells, Curley Culp and Warren Sapp enter into the hall. The Dallas Cowboys and Miami Dolphins will play the first preseason game of the 2013 season tonight. This means that we are now less than a month away from the kickoff to the regular season.
I can't wait for this time of the year. It means watching the games and starting up fantasy football leagues. If you are like me you are in at least three to four leagues per year. With all the time and effort spent on building the best team out there you want to see a return on your investment. Here are five ways to help you get an edge in your fantasy league.
1. Podcasts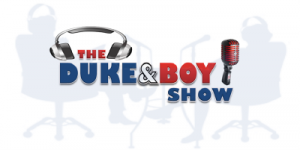 Just like any other topic there are many podcasts on fantasy football. The good thing about these podcasts are that the hosts put in all the time and effort into researching the best players. Make their hard work pay off for you. One podcast that I listen to for solid fantasy football insight that also makes me is laugh is the "Duke and Boy Show."
These guys are funny, but they get you ready week in and week out with great analysis. Plus they have very knowledgeable guests on their show. Writers from CBS Sports, Sports Illustrated, and more. They even have NFL players on the show to breakdown players in the league as well. So the next time you are at the gym or in your car just listen to the "Duke and Boy Show" to help with your fantasy team.
2. Watching Preseason Games
Now there are NFL fans out there that can't stand to watch the preseason games. For the life of me I don't get those people. I love watching any NFL game that is on the TV. Watching these games help you pick out the sleepers for this year's draft. The more games you watch you get to see what players are making a constant contribution to their team. Not only are you noticing those players, but the coaching staff is doing that as well.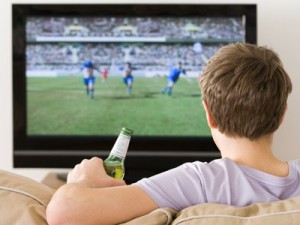 When you are drafting in the late rounds you can pick up another kicker or the running back that looks to steal the spotlight from an aging veteran. I have had a few successes (and fails to be fair) of a drafting a few sleepers by watching games in the preseason.
3. Be the Commissioner of Your League
Now by no means am I suggesting you use your powers as the commissioner to break the fantasy football code of ethics. Fantasy football karma is real and you don't want to abuse your power. Being the commissioner of your league allows you to reach out to those friends and family members you want in the league.
If you don't like the people that win on beginner's luck don't invite a newbie. If one guy keeps on stealing your draft picks each year, don't invite him. You get the picture? Set up the league with friends who make the league competitive, but not the ones that drive you crazy.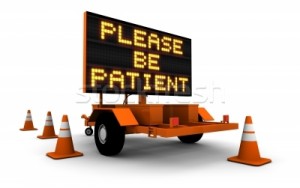 4. Be Patient
You will find each week a guy you either want to drop or pick up. WAIT! Don't make any foolish moves or trades. You drafted that guy for a reason. Give that player at least three weeks to see if they pan out. Some players jump right out of the gate, while others need a few games under their belt. If your bench can handle that latter player keep him there. One he might start scoring points for you or you can use that player as trade bait.
5. Don't Be a Homer
Not talking about Homer Simpson, but "that guy" who drafts everyone from his favorite team. One or two players sure. Let's say if you are a New Orleans Saints fan drafting Drew Brees and Jimmy Graham is definitely the smart move. Taking all the wide outs, tight ends, and running backs from the Saints is a big faux pas. Be a homer by wearing all your favorite team's gear, not by drafting them.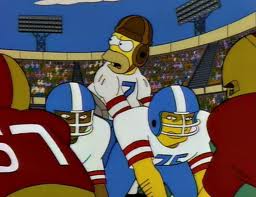 Hopefully these tips can make you the champion in your league. If you do win the championship by using this article I don't mind a few dollars thrown my way. Just sayin!