Posts tagged
RYZ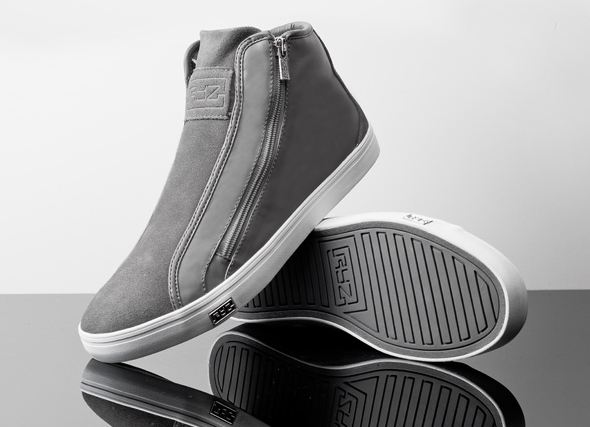 I'm a sneaker guy. I don't like fancy shoes. They're just not for me. Sure, I got some nice shoes for weddings and funerals and such, but I don't break those out unless I absolutely have to. If I have the option to choose comfort over class, comfy shoes win every time. Even if I'm semi-dressed up, there's a good chance I'll complete my look with a pair of Sauconys.
RYZ knows this. They know that most guys prefer sneakers over dress shoes. RYZ's aim is to provide guys with a satisfying middle ground – a combination of comfort and class, sophistication and relaxation.
RYZ was founded in 2008 by Rob Langstaff, the former president of Adidas USA and Japan. Langstaff is a former Captain in the US Air Force and an avid runner (he once held the record for the 1500 meters at the Air Force Academy). Langstaff started working at Adidas back in 1991, so he knows a thing or two about shoes. He speaks English, German and Japanese, and he believes in a open source, democratic take on design. Along with input from consumers, Langstaff paired up with Creative Director Todd Alan Breland to blend athletic footwear with a more refined sense of style.
"We designed a shoe that you could where with a suit and not look like a dork," Langstaff said when describing the H-G3. That pretty much sums up it up. If you can maintain a sporty mindset while still pulling off a touch of class, you'd do it in a heartbeat. And if you could use a side zipper to get the shoe on in like 10 seconds, that's just an added bonus.