Posts tagged
Round by Round Brackets

The fine folks at Infiniti invited us to the Arizona v. UConn NCAA West Regionals game at the Honda Center in Anaheim this past weekend. It was a fantastic game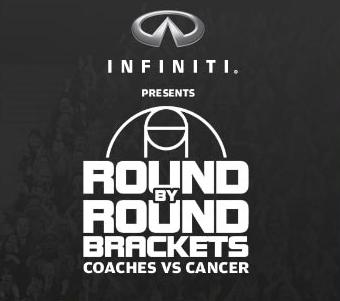 that came right down to the wire, with Arizona having the chance to win the game on two last-second three point attempts. The Wildcats came up short, and UConn earned a berth in the Final Four.
Infiniti has a corporate partnership with the NCAA, and they serve as sponsors for the CBS Sports Round by Round Brackets – Coaches vs. Cancer. Visitors can go to the Round by Round Brackets page on CBS Sports and enter for a chance to win a trip to the 2012 Final Four.
Infiniti is working with coaches to help raise up to $500,000 for Coaches vs. Cancer, a nationwide collaboration between the American Cancer Society and the National Association of Basketball Coaches (NABC). The American Cancer Society describes Coaches vs. Cancer as a program that "leverages the personal experiences, community leadership, and professional excellence of basketball coaches nationwide to increase cancer awareness and promote healthy living through year-round awareness efforts, fundraising activities, and advocacy programs." Since 1993, the program has raised over $50 million to support the fight against cancer.
There are two more chances for you to fill out your Round by Round Bracket on CBS Sports, and each correct pick you make helps support a great cause. The deadline for making your Final Four selections is Saturday, April 2 at 5:55pm (EST). The deadline for making you pick in the championship game is Monday, April 4 at 8:55pm (EST).
If you're like most people in America, your original bracket was probably busted a long time ago. So get in a last bracket fix, support a great cause and try to win yourself a trip to the 2012 Final Four before this year's March Madness comes to an official end.