Posts tagged
Robert McGinnis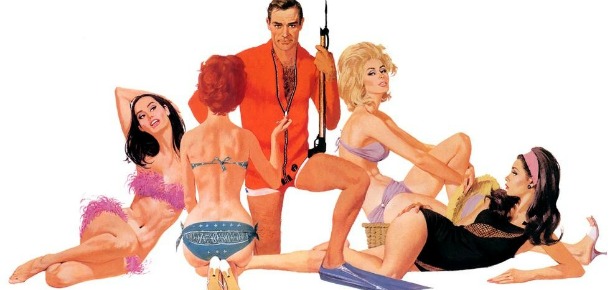 Lately I've been binging on the artwork of Robert McGinnis. I even picked up a few of his movie posters at Comic Con. I just love this guy's style; pulp realism with heavy doses of sexy sophistication. His work is extra-provocative without ever being low brow. His pieces are a throwback to a bygone, classy era when women were chic and men were dapper. Plus the guy's really good at painting attractive women.
McGinnis packs personality, danger, flirtation and subtle exploitation into his paintings. These compositions come across as simple, visually-appealing works of playful, pulpy, advert art. I just love it.
You've probably seen his work before. Think of the classic movie posters for films like Breakfast at Tiffany's, Barbarella and the original Bond movies. In addition to his poster work, McGinnis has produced tons of pulp-crime paperback covers, advertising pieces, western paintings and even romance novel covers.
The thing he's best known for is his women. McGinnis just loves painting hot, stylish, perfectly breasted women. Take a look at some of his work:
If you want to learn more about this great American illustrator, check out the film Robert McGinnis: Painting the Last Rose of Summer. It came out in 2000 and its solid introduction to the man and his work.