Posts tagged
Richard Sherman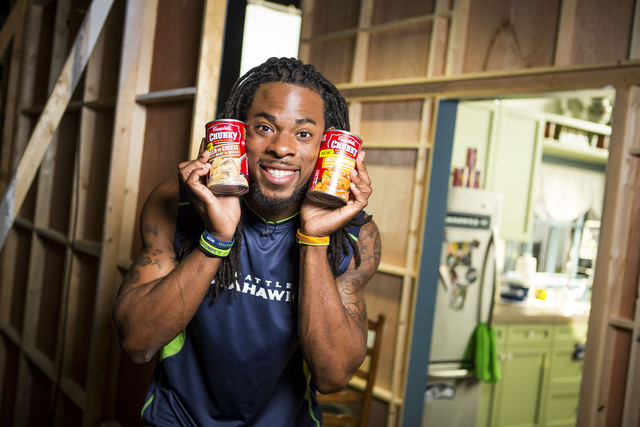 To kick off the NFL season, Campbell's Chunky soup celebrated its newest Mama's Boy – Seattle Seahawks cornerback, Richard Sherman – by creating a statue lined with Campbell's Chunky soup cans and labels outside CenturyLink Field in Seattle, Washington, on Thursday, Sept. 4, prior to the home opener against the Green Bay Packers. The structure commemorated Sherman's iconic defensive play during the 2014 NFC championship, which helped punch Seattle's ticket to Super Bowl XLVIII. In this photo, Richard's mother, Beverly, poses with Seahawks fans that co-star in the new Chunky Mama's Boy commercial.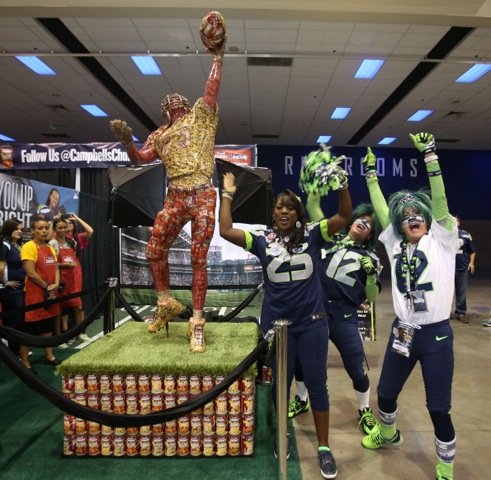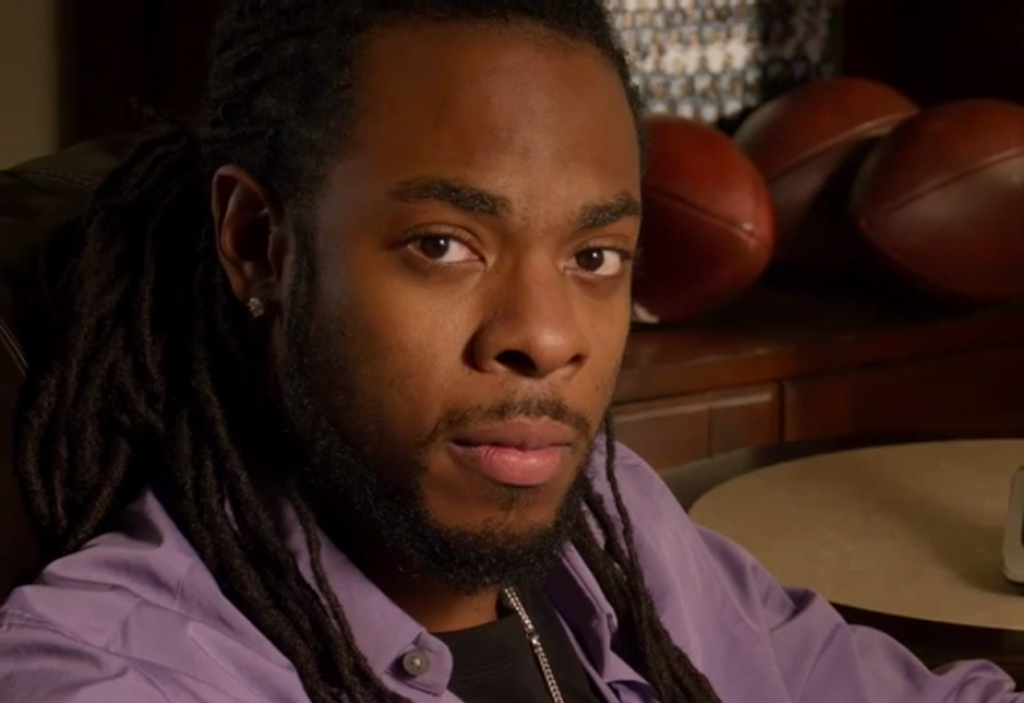 Every pro football player remembers what it's like to receive "The Call." That suspenseful moment when you wait to hear your destiny as a lover of the game. It's the moment on which everything hinges. Pro football champion Richard Sherman has an inspirational congratulatory message for the young men who will make the cut this year. At Oberto, they believe what you put in your body and your life directly affects what you get out of it. That's why their tasty all natural beef jerky has no preservatives or artificial ingredients.
As Richard Sherman says, "Big day for the guys in the draft. It doesn't matter if you are the 1st or the 254th."
#YouGetOutWhatYouPutIn.