Posts tagged
Rain Man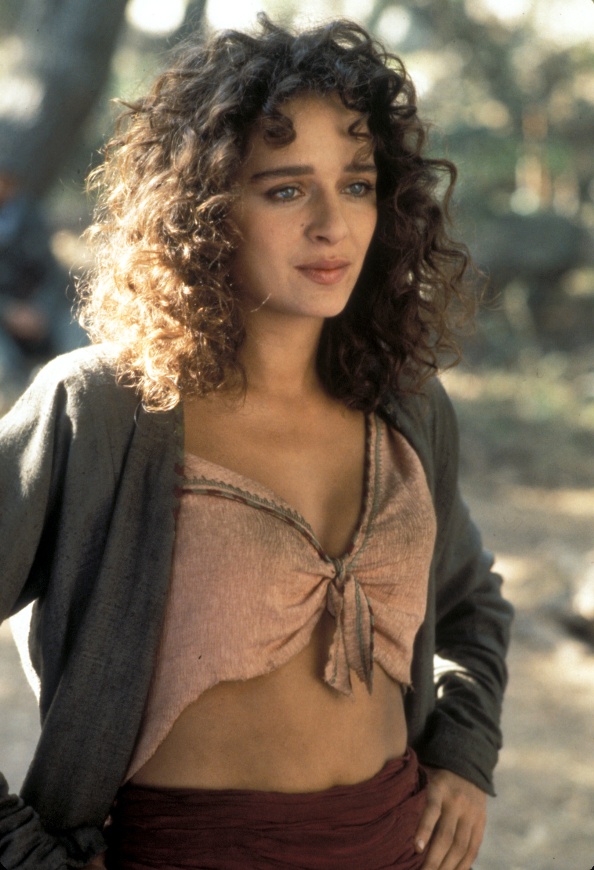 I got home late the other night, flipped on the TV and started watching Big Top Pee Wee on Cinemax 5. What can I say? It was late, it was on and it seemed like a good idea at the time. While watching the romance unfold between Pee Wee Herman and Gina Piccolapupula, I realized that I haven't seen Valeria Golino, the actress who played Gina Piccolapupula, in a really long time. Remember when Valeria Golino was absolutely on fire? Join me as I reminisce over that sick five-year run she had from 1988 to 1993.
Big Top Pee Wee was Golino's big break (it was also the film debut of Benicio Del Toro, who Golino was engaged to for five years). Her next film was Rain Man, where she played Tom Cruise's hot girlfriend and gave autistic Dustin Hoffman his first kiss. In 1991, she starred in Hot Shots! and followed that up two years later with Hot Shots! Part Deux.
Who could forget that steamy love scene in Hot Shots! where Charlie Sheen uses Golino's sexy belly button as a springboard for olive sports and then fries up bacon, eggs and hash browns on her sizzling stomach? Classic!
So watching Big Top Pee Wee I kept wondering what happened to this sultry Italian bird who could sexy up two Hot Shot! films just by breathing the word "Topper." After the Hot Shot! movies, she starred in Clean Slate with Dana Carvey and appeared in Immortal Beloved (1994), Leaving Las Vegas (1995) and Escape from LA (1996).
It seems like Golino shifted her focus to Italian cinema after that, which is kind of weird considering that her sexy voice was actually overdubbed in some of the films in her native land. She resurfaced a couple of times in US films like Things You Can Tell Just By Looking at Her and Frida, but that was like 10 years ago. From the looks of her IMDB page, she's still making movies in France and Italy.
Anyway, I hadn't seen her in awhile so I thought it'd be nice to revisit her high profile hotness that peaked in the US around the mid-90s. After a quick Google search, it looks like this 45 year old actress from Naples has still got it.
Valeria, we salute you!