Posts tagged
Parallels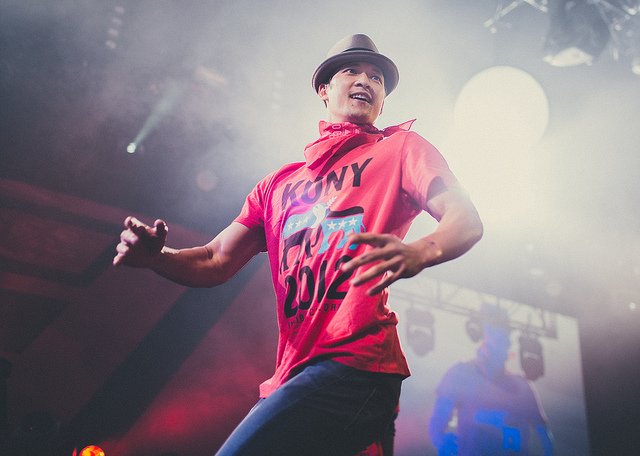 Noted dancer, actor and choreographer Harry Shum, Jr. (Glee, Step Up 2) has always had a vision to explore the similarities in dance and sport, ever since he saw a TV special that aired in 1958 called "Gene Kelly: Dancing – A Man's Game." Gene Kelly created this Christmas special where he interpreted the moves of some of the top athletes of his time – including baseball star Mickey Mantle and boxer Sugar Ray Robinson – to choreograph dance routines, while also teaching the athletes to dance as well.
To continue this ongoing conversation in a visual format and update it for audiences today, Harry Shum, Jr. teamed up with long time collaborator and filmmaker Cole Walliser to work with leading contemporary dancers and premier Red Bull athletes in a new video series entitled "Parallels." The series of videos draws parallels between disparate dance forms and extreme/action sports, utilizing slow motion to accurately pinpoint the striking similarities between both genres, both in movement and approach.
In one video, ballerina Kylie Lewellan's measured leaps and jetes are juxtaposed with freestyle motocross biker Alexey Kolesnikov as he meticulously executes cliffhanger and Superman moves in mid-air.  In a second video, tricker Remi Bakkar's acrobatic dance moves and BMX bikers Andrea Lacondeguy, Syzmon Godziek and Thomas Genon's aerial tricks are analyzed in the context of their constant battle with the force of gravity to execute their precise maneuvers.  In the third video, the themes of rhythm and balance are explored through the similar kinds of moves that B-Boy Kid David and skateboarder Johnny Johannes can execute.  "Parallels" ultimately identifies and expounds upon the various themes of control, rhythm, grace, timing, strength and balance that are omnipresent in movement whether one is a dancer or an athlete, creating undeniable parallels between both of those worlds.
"I think all movement is interconnected and the only thing that separates it is the intention behind it," said Harry Shum, Jr.  "The goal for a dancer or an athlete is to reach the highest level of athleticism that their bodies are capable of in their respective disciplines.  Ballet dancer Mikhail Baryshnikov proved to be one of the greats where no one can deny his incredible athletic abilities, and the artistry behind athletes like Michael Jordan can be clearly seen when you take the ball out of the equation.  I hope this sparks a conversation to explore the question, 'Is dance a sport and is sport an art form?'"