Posts tagged
Oreo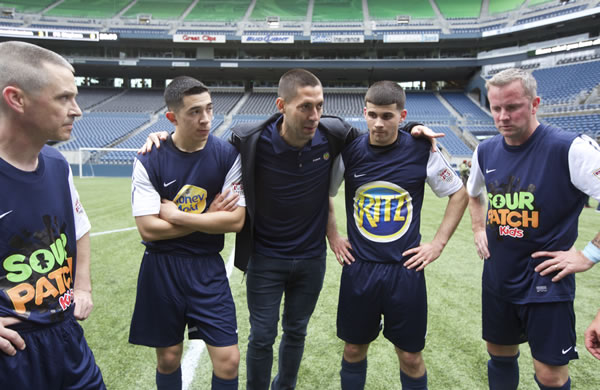 Mondelēz International, the makers of OREO, RITZ, TRIDENT, HONEY MAID and SOUR PATCH KIDS, unveiled an innovative and engaging new campaign which highlights the unique and personal ways that fans and consumers embrace soccer – and invites people everywhere to #PassTheLove.
Beginning this month and continuing as the U.S. Men's National Team prepares for the world's largest sporting event, these beloved cookie, cracker, candy and gum brands – collectively known as the Official Snacks of U.S. Soccer – will partner with soccer stars like Clint Dempsey, Alex Morgan and Omar Gonzalez to create a consumer movement where soccer enthusiasts across the country unite to #PassTheLove of the sport.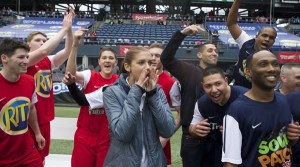 This bold, integrated campaign – the company's largest multi-brand program to date – was designed to be sharable at its core and utilize real-time content, adaptive advertising, experiential events and ongoing consumer engagement to empower and reward consumers when they help celebrate the cheers, anthems, pageantry, rituals and all other elements that feed the spirit of soccer.
For complete details about the contest, including entry requirements, visit www.passthelove.com.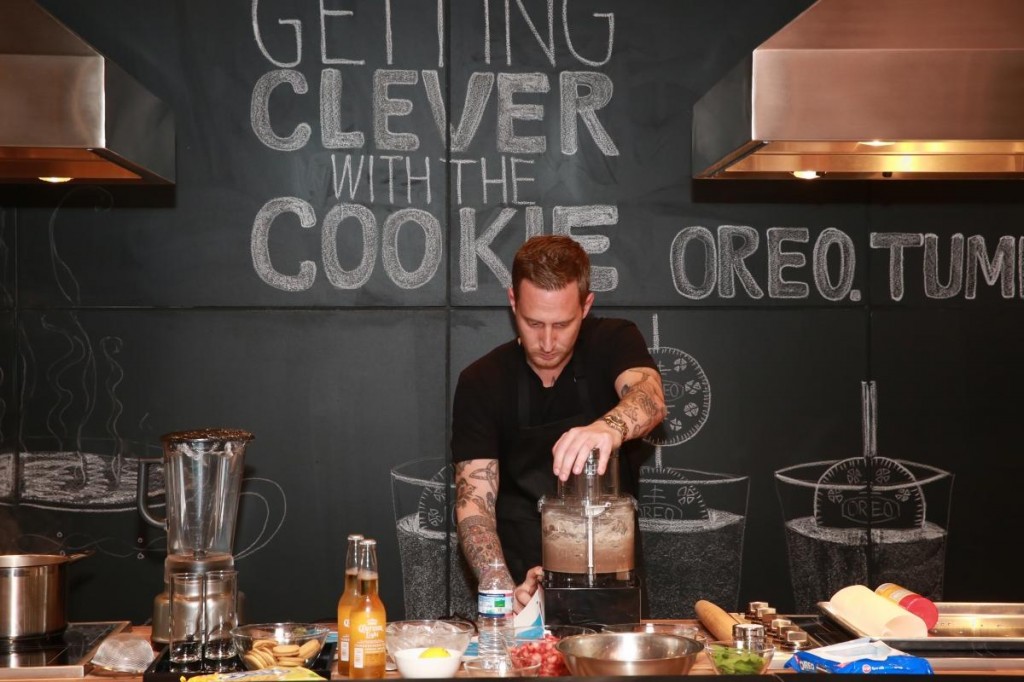 Keep your bag of chips clipped because food innovator Michael Voltaggio's Fanatic Hack re-writes the playbook on how to serve a winning game time snack.
Oreo Fanatic Hack
36 Oreo cookies
1 Cup all-purpose flour
½ Cup water
¼ Cup powdered sugar
Prep: Heat oven to 325 degrees
1. Blend cookies, flour and water in food processor until ball of dough is formed
2. Divide ball of dough into two pieces. Roll each ball until paper-thin between two sheets of parchment paper
3. Place on cookie sheets, remove top piece of parchment paper and score dough using pizza cutter. Bake in oven for approx. 10-15 minutes.
4. Remove, and break apart.  Garnish with powdered sugar.
Oreo Shandy
Makes 40 oz. total. 4 servings, 8 oz. each.
9 Oreo cookies
1 Cup water
1 Cup sugar
2 Cans or bottles of light beer (24 oz.)
1. Place 5 Lemon Oreo cookies in a pot with sugar and water. Cook until the sugar is dissolved and cookies are tender
2. Blend the Lemon Oreo mixture/syrup until smooth
3. Strain Lemon Oreo syrup through a sieve or fine mesh strainer
4. Fill 4 glasses halfway with Lemon Oreo syrup over ice and top with beer.
Garnish each glass with remaining Oreo cookies.