Posts tagged
NWA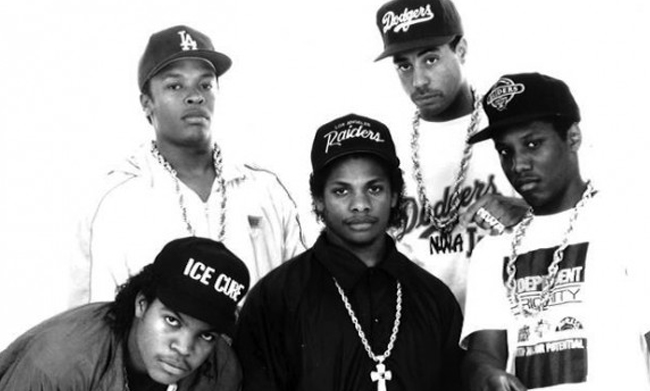 Recently news came out from "Rolling Stone" magazine that Ice Cube perform some N.W.A songs with MC Ren and DJ Yella at a Los Angeles concert. "It's just gonna be a great night," Ice Cube tells Rolling Stone of his BET Experience gig at the Staples Center on June 27th. "We're gonna be there with Snoop, Kendrick Lamar, Schoolboy Q. It's just gonna be one of those 'I wish I were there in L.A. nights.' And we're gonna rock that shit, no problem."
This concert will fit in nicely with the film "Straight Outta Compton" that chronicles the start of N.W.A. Ice Cube worked on this film with Dr. Dre and Eazy-E's widow Tomica Woods-Wright. The film comes out August 14th.
"I'm gonna bring out some of the old favorites," Cube says of the concert, declining to name which specific songs he'll perform. "We're gonna bring back some memories up in there for sure."
For those who live in L.A. you might want to purchase tickets to the BET Experience at L.A. Live soon. I am guessing that these will sell out soon. The concert will be on June 25th and the 28th. Nicki Minaj, Kevin Hart, Bell Biv Devoe, the Roots and others are all slated to perform.