Posts tagged
Nissan LEAF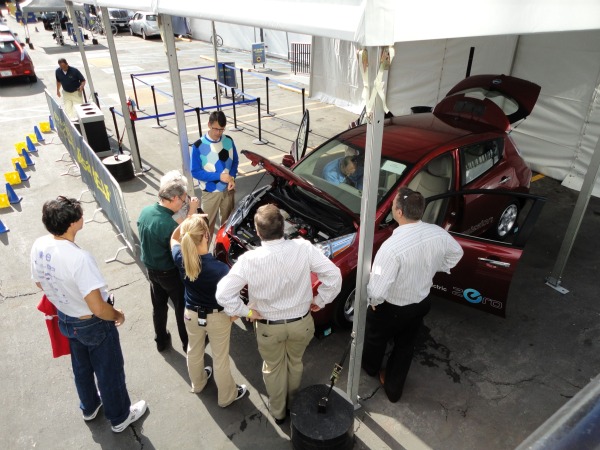 A couple weeks ago, Nissan brought the Drive Electric Tour to Los Angeles to showcase the 100-percent electric Nissan LEAF. The Drive Electric Tour is the biggest EV driving effort in history. It's a 23-city tour that gives consumers the opportunity to learn about the Nissan LEAF and it's technology and features.
The LEAF (which stands for Leading, Environmentally-friendly, Affordable Family car) has an expected all-electric range of 100 miles. It produces no local air pollution and has a total cost of ownership that improves over time because of rising gas prices. The LEAF has an MSRP of $32,780, but with federal tax savings factored in (up to $7500), the price for the vehicle can be as low as $25,280. Not bad for a car that never needs gas.
The Drive Electric Tour will head to San Francisco from November 20-28 at the SF International Auto Show. If you want to check out the tour, take a look at the ride or schedule a test drive, check out the Drive Electric Tour Schedule at NissanUSA.com.