Posts tagged
Nick di Paolo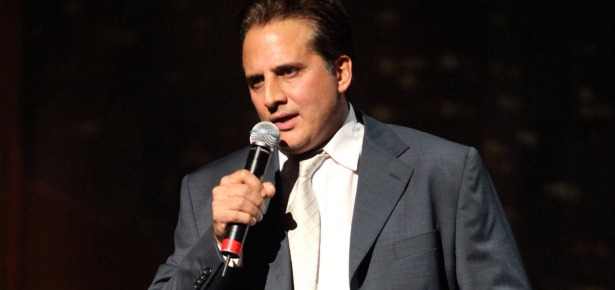 Nick Di Paolo is the best. You may not agree with his views and his politics, but Di Paolo calls it like he sees it. He talks about all the things that no one wants to talk about. He skewers political correctness and isn't afraid to piss people off in the process. Good comedy needs truth and honesty. Mix in some passion, and a little bit of that pissed off vibe, and you got a solid approach to laughs. Di Paolo has all these qualities, and that's what makes him so effective.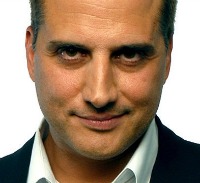 When we were asked to interview Nick Di Paolo to discuss his upcoming Raw Nerve special on Showtime (which airs on Friday at 9pm), we jumped at the chance. If you've ever seen Di Paolo perform stand up, go off on a roast or if you've listened to his radio appearances, you know the guy's just hilarious. We figured it'd be a fun conversation that could go in a few different directions. We knew there'd be a lot of laughs in the mix as well.
Di Paolo didn't disappoint. During our interview, we talked about a wide range of topics, everything from his Showtime special and Raw Nerve album to the Red Sox, Kobe and Greg Giraldo. We found out who he'd like to roast, who cracks him up and what it was like to write for Chris Rock. He gave us some tips for aspiring comics and some advice on marriage as well. And he made us crack up throughout it all.
The interview starts off a bit slow, but stick with it. It just gets better. Here's the podcast:
Nick Di Paolo Interview – MANjr.com Podcast
Audio clip: Adobe Flash Player (version 9 or above) is required to play this audio clip. Download the latest version here. You also need to have JavaScript enabled in your browser.
Don't forget to check out the Raw Nerve special on Showtime this Friday at 9pm. We haven't seen it yet, but we pretty sure it's going to be sick.