Posts tagged
Newcastle Draught Keg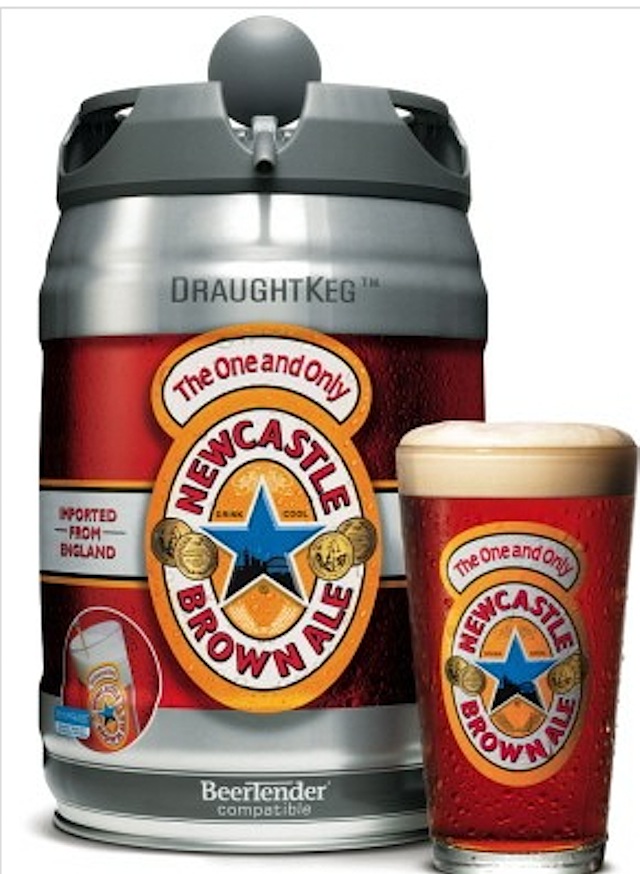 Summer's here guys, and that means you need to be more efficient with your beer drinking habits. Buying a bunch of bottles and cans to bring to a BBQ or pool party is all well and good, but this is peak beer season, and when it's hot outside, nobody wants clean-up crew duties. You got to find ways to maximize your ability to transport and consume good beer. This is where the Newcastle DraughtKeg comes in.
The Newcastle DraughtKeg is a compact, BeerTender compatible unit that's packed with 5 liters of delicious Newkie Brown Ale. You just pop the thing in the fridge for a solid 10 hours, grab one of the three handles when you're ready to mobilize and plop the DraughtKeg into the beer-corner of your Summer get-together spot.
The DraughtKeg sets up quickly, and there's a fancy thing called Sympress technology that makes sure your beer pour is solid every time you hit the keg. If stored correctly, the Newscastle DraughtKeg can last up to 30 days, but if you let it sit that long, you're a fool for snoozing on your Newcastle, and you don't deserve tasty, suitably pressurized Draght Keg beer.