Posts tagged
Mythbusters Collection 6 DVD Giveaway

It's time to grab your explosives and duct tape and join Jamie Hyneman, Adam Savage and the rest of the MythBusters crew as they put urban legends to the test with a series of ridiculous experiments. MythBusters Collection 6 is out on DVD, and MANjr is giving away this two-disc set to one lucky reader.
For eight seasons, the MythBusters crew has used the power of science to label specific myths and legends as busted, plausible or confirmed. Whatever these guys do, you can do it at home. Well you could, but you'd need years of special effects and pyrotechnic experience, friends who understand robotics, fabrication and explosives and large sums of money and manpower to conduct all kinds of kooky experiments. So it's probably easier to just leave it to the experts and watch the fruits of their scientific labor.
The MythBusters Collection 6 DVD includes 10 ultra-nerdy, action-packed episodes. Here's the full list: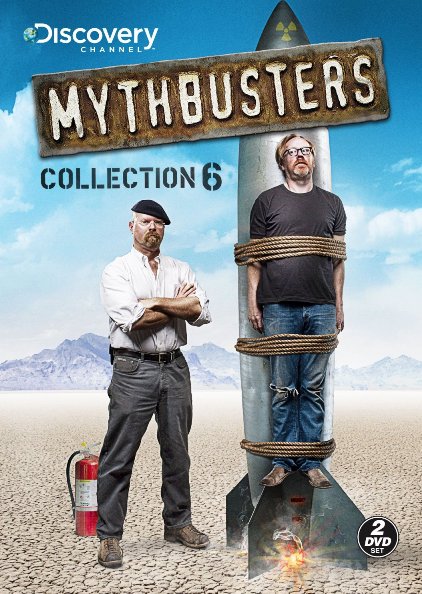 Disc 1
Exploding Bumper
Swimming in Syrup
Car vs Rain
Seesaw Saga
Prison Escape
Disc 2
Curving Bullets
Thermite vs. Ice
Knock Your Socks Off
Duct Tape Hour
Bonus Episode: Viewer Special Threequel
So what do you need to do to win this bad boy?
Here's how to enter:
Follow us on Twitter (@MANjrcom)
Drop a comment below and tell us why you love MythBusters
Winner will be chosen at random
Giveaway ends next Thursday, October 7st