Posts tagged
Movember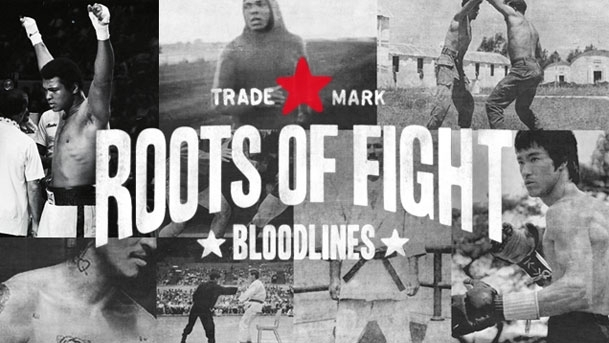 Roots Of Fight pays tribute to the rich history and tradition of martial arts from regions around the globe and connects the history and images of iconic fighters like Muhammad Ali and Bruce Lee with the contemporary global scale of Mixed Martial Arts.
Roots Of Fight tells an authentic story that reflects a genuine place and time and weaves the true stories of icons from the past with those of the present – paying homage to the roots, regional influence and diversity of each discipline. The "Sweet Science", "Jun Fan Gung Fu", Jeet Kun Do along with MuayThai, Russian Sambo and Krav Maga – legends about these fighting systems and others are explored in the Roots Of Fight™ concept.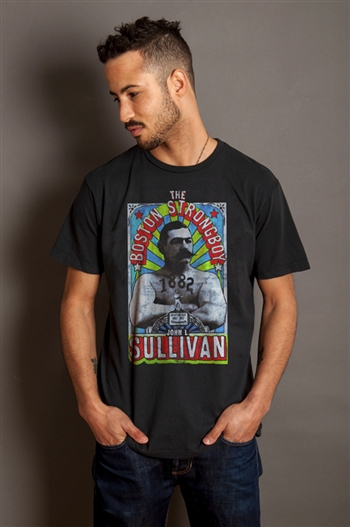 Roots of Fight just released a new Movember shirt, "The Boston Strongboy". As we all know now, Movember is a charity that encourages men to grow mustaches in the month of November to raise awareness for prostate & testicular cancer and mental health.
Roots of Fight and Lancaster Ltd are proud to partner with Movember for another year of channel bending where they bring together story, art and apparel. This year's design is inspired by The Boston Strongboy, the last bareknuckle heavyweight champion. John L Sullivan was a gentlemen who stood for honour and ended up changing the face of boxing for a generation as he ushered in the new era of civility in the violent ballet as they dawned gloves. The many Mo Bros across the land who are a part of Generation Mo will appreciate this interesting bit of history from the sweet science.
Now, let's go forth and change the face of men's health. Join their team here.