Posts tagged
MLB

I could rant on Federer, too. I'm not the biggest fan of that smug mug, either. It's a good thing Roger Moore is still alive and kicking–he's a Saint.
Roger Clemens. That guy. I need to fire on all 8 cylinders for this one.
I'm a very forgiving human being. In fact, I don't hate Roger Clemens for using PEDs, I don't hate him for lying about it and I don't even dislike him for the episodes–but I can't stand the guy. I couldn't stand him as a player, and I can't stand him as a fellow member of society. I couldn't stand how he wished he were the Brett Favre of the baseball world, and I wish to this day that Mike Piazza would have thrown the nub of his bat at Clemens after Clemens threw the head of the bat at Mikey.
I remember in depth conversations I had about Roger Clemens late in his career. I'll never forget, round about 2003 or 2004, perhaps, when my brother said to me, "I can't believe that everyone only wants to single out Barry Bonds. If there is anyone in the league that I am 100 percent certain is on steroids, it's Roger Clemens." And you know what, you couldn't argue. How was the guy getting better at a power position, as his body got older. People can say what they will about his training regimen, but they showed videos of it, and it wasn't that impressive. Yeah, it was obvious–the dude was DRANKIN' the juice. And honestly, he always acted like such a prick–like the world owed him a huge debt for being a great pitcher.
I laugh when people mutter the words "Hall of Fame" in the same breath as "Roger Clemens." And I also hate when people try and justify Hall of Fame inductions based solely on numbers. Halls of Fame have become jokes because bums like this are in them. They should be places of celebration, not contention. Make no mistake, there will never be another discussion about Roger Clemens, only arguments.
Whew. Cleansing breath. Now, to the serious matter at hand. An indictment that it going to put Clemens in court. And do you know what sucks? He still won't admit that he used PEDs. If for some reason he comes out and states that he did use the drugs, I'm sure that he'll also say it was because he loved the game soooo much, and he didn't know how to let it go.
Do I think he's going to jail? Nah. But I think it's far more likely that he'll land in the clink than he will in Cooperstown.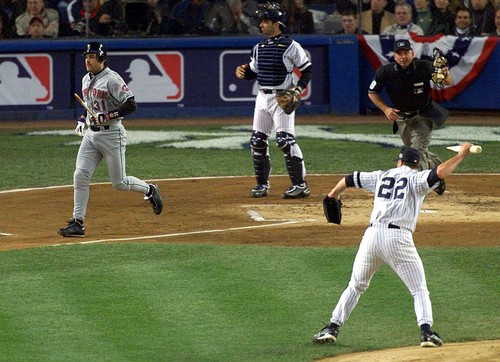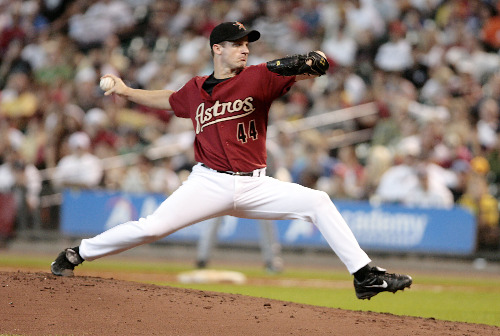 Oswalt is trying to be the nice guy. You can see it. You can hear it. He hasn't been overly demanding, but he wants the heck out of Houston. Who can blame him? It's so freakin' humid there. The franchise is well aware that freeing up Oswalt might also offer them a bat or two to build with, as well as a prospect or two, but where would Roy end up?
All signs have been pointing to Philadelphia. In fact, if you watched ESPN's Monday Night Baseball, it was all the commentators were talking about after the Cardinals went on a home run barrage, tagging 4 in two innings. At present, Oswalt's contract demands seem to be the issue in moving the deal forward between Philly and Houston, namely the 16 million dollar option he has for 2012. He wants it before he would agree to a trade. It's one thing to ask this Roy to go play second fiddle to the other Roy (Halladay) they picked up in Philadelphia in the off-season, but I just can't see Philly agreeing to the tie up an additional 16 mil. for the 2012 option.
I think this deal is dead in the water. Had they started negotiations earlier, or perhaps if Philly looked like they were going to compete with Atlanta in the NL East this year, it might be a different story. I think Roy will pitch out the season in Houston, and once the off-season rolls around, you might see some movement from one of the AL east coast squads with a little more money to toss around.
Other trade rumors a-flyin'? Well, not so much. A little bit of something surrounding Arizona Diamondback's Dan Haren, but other than my own personal bias for the St. Louis Cardinals and wanting to see the kid come back to where he began his career, not a lot has been said–some potential interest from Philly. I don't think Haren has much of a desire to pitch east of the Mississippi. I'm hopeful the Cardinals are doing things quietly, similar to their acquiring Matt Holliday around this time last year. (Yeah, I want Haren back in the STL. I'm still bitter about the Haren/Calero for Mulder trade back in '04. Worst deal ever.)
Someone is going to make a move before the July 31st deadline, and it will probably be a significant move–the only question: Who's it going to be? I certainly don't think it'll be Roy Oswalt
(Image via: Around the Horn Baseball)