Posts tagged
Marvel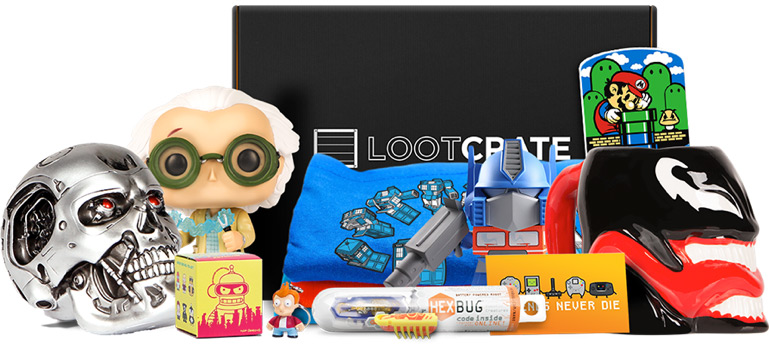 The internet is awesome. You can order so many things whenever you want. Still there is no more mystery. All the fun and excitement is gone. Do you remember when you would go to a store and randomly see something that you might not have seen before and you bought it right away? There is none of that anymore when you shop online…unless you subscribe to Lootcrate.
What is Lootcrate you might ask? For those who aren't in the know Lootcrate is a must have for any geek or nerd out there. If you are into gaming, movies, pop culture or things that are totally awesome then you need to sign up for a Lootcrate subscription. Lootcrate is a monthly subscription service that sends clothes, collectibles, hats, comic books, wallets and other accessories right to your door. The cool part is that you have no idea what you are going to get each month. The items will be fantastic, but you will be pleasantly surprised each time a new box is delivered to your home.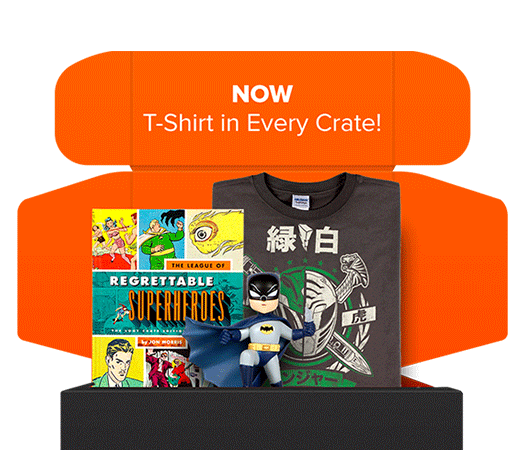 You will be astounded with exclusive products from top gaming and entertainment franchises like Marvel, DC Comics, Nintendo and more. Each month there is a specific theme that will feature a mix of the best in pop culture. In each box you will get limited edition stuff like shirts, vinyl figures, and other collectibles.
You will receive about four to six items over $45 of retail value in every crate. You can even get a discount and special gifts if you sign up for a 12 month plan. These crates are money. Below you can check out my first unboxing video from Lootcrate. I was thrilled to get a ton of exclusive stuff from a Harley Quinn Lootcrate special edition comic book to a Batman V Superman wallet. I never have seen one of those wallets before, but thanks to Lootcrate I am ditching my George Costanza wallet for the slimmer and tougher wallet.
There are different themed crates as well. There is a LootAnime, LootGaming, LootPets, Firefly, and LVLUp. They even have limited edition Star Wars and Call of Duty crates. You can pick out the best one that fits your style and your budget. Go to www.lootcrate.com for more info on each one and to start your subscription today!