Posts tagged
Martin Miller's Gin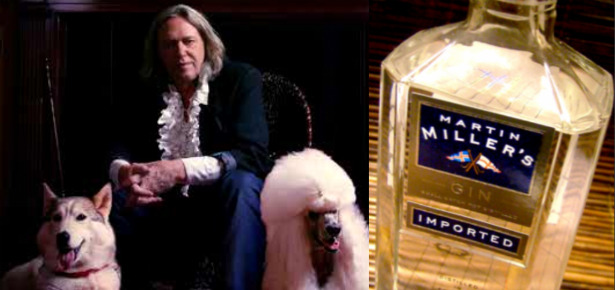 Martin Miller is a millionaire who knows what he likes. With a gregarious personality and a strong entrepreneurial spirit, Miller set out to make a name for himself. As a business-savvy schoolboy, Miller got into hamster breeding and started a magazine for local teenagers. By the age of 14, Miller put out a mail-order dating book called Success with the Fairer Sex. Miller's next big venture was a The Lyle Antiques Guide, a mail-order guide for antique buyers that had annual sales of $100,000 within four years. That spawned The Miller's Antiques Price Guides which led to a series of other publications. After accumulating cash in the publishing game, Miller started investing in property. He opened a series of boutique hotels including the popular Miller's Residence in Notting Hill.
In 1999, Miller sat down with to friends and mapped out this idea to create a super-premium, extra luxurious gin. After much tinkering and an unbelievably complex distillation and chilling process, Martin Miller's Gin was born. We asked Miller about his gin, his drinking habits and his various entrepreneurial pursuits. Here's what he had to say.
CS: From publishing to antiques, boutique hotels and distilling, you've been involved in quite a few ventures. Is there a common thread that runs through your various entrepreneurial pursuits?
MM: Well, the first thing I learned to draw at art school was a palm tree, since then I have pretty much planned my businesses around spending as much time as I can laying under one!
Most of my enterprises have started from hobbies or pastimes that, were I not involved in them professionally, I still would do for the pure pleasure of it.
MM: Whether that has been collecting antiques or publishing, owning and running hotels or for that matter gin distilling, I guess the one common thread has been to always do it for the love of it. That way the passion for whatever it is you are doing will shine through. I believe a little naivety mixed with a lack of cynicism can be very useful. The worst thing you can do is jump on a bandwagon thinking you'll make a million. As they say,"once you spot a bandwagon it's already passed!"
CS:  How often do you sip on the gin that bears your name? More >