Posts tagged
Made in March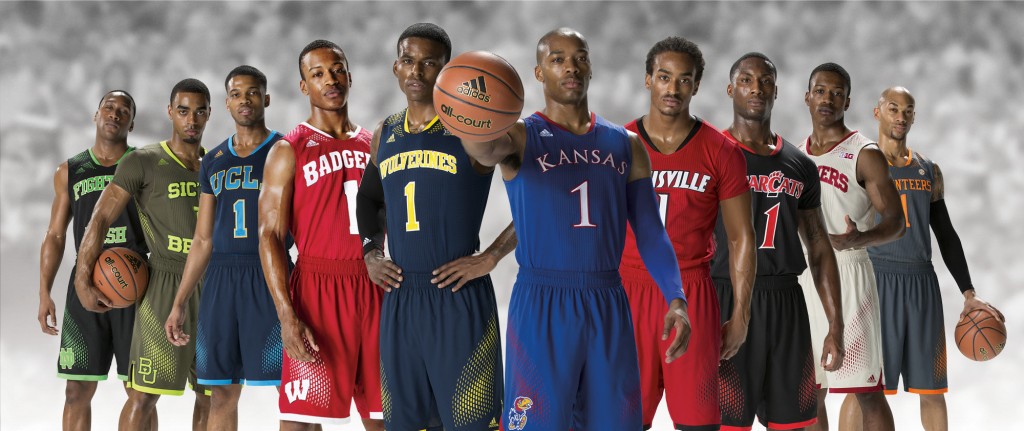 adidas today unveiled the Made in March Uniform System for the 2014 NCAA basketball postseason. The collection was created to provide teams with adidas' most advanced uniform system and basketball apparel technology so they can take on the challenges and intense play of March.
Baylor, UCLA, Cincinnati and Louisville will wear short-sleeve Made in March uniforms and Indiana, Kansas, Michigan, Notre Dame, Tennessee and Wisconsin will wear sleeveless versions.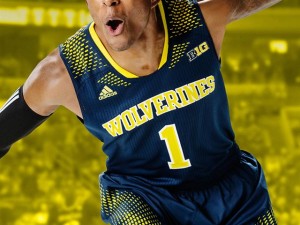 Made in March uniforms feature a functional perforated print pattern along the leg of the stretch woven short to enhance breathability and ventilation, keeping players cool as the clock winds down. adidas' quick-drying jersey technology found in current NBA uniforms along with ClimaCool zones on the chest, back and side, move heat and moisture away from the body to keep the jersey light and dry as players sweat.
To rally fans and spark team unity and pride, several uniforms feature team name logos across the chest, while all jerseys have school mantras selected by the team printed on the inside collar. Several schools will wear new colors exclusively designed for March. Baylor will wear army green as homage to the school's strong military history, while UCLA dons navy blue and gold inspired by the Los Angeles night skyline. Indiana will suit-up in cream as a nod to the program's traditional school colors and basketball team's "crimson and cream" nickname.
The Made in March Uniform System debuts on-court beginning with conference tournament play and fans can grab their Made in March gear at adidas.com and campus bookstores.
Stay tuned to the adidas Basketball Facebook page, and follow on Twitter and Instagram @adidasHoops with #teamadidas , #MadeinMarch.