Posts tagged
Kid Rock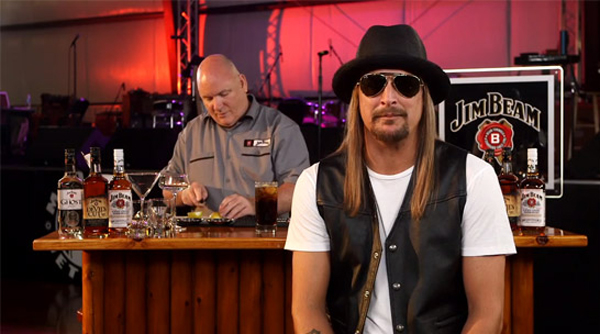 We all want to party like a rock star…well most of us. Since we can't all be rock stars why not be their personal bartender? Kid Rock is teaming up with Jim Beam to give you the opportunity to pack your bags and hit the road with Kid Rock for three tour stops this summer, experience a one-on-one bartender training from Beam's Master Mixologist and earn a $10,000 salary package.
You can enter Jim Beam's Mix for Kid Rock Contest to compete for the chance to be the rock star's personal bartender during his "Best Night Ever" tour. Click here for more details. Just imagine working for Kid Rock on tour during the after party. This is one opportunity you can't pass up!
Watch the video below as Kid Rock offers you the job of a lifetime.