Posts tagged
Kacey Musgraves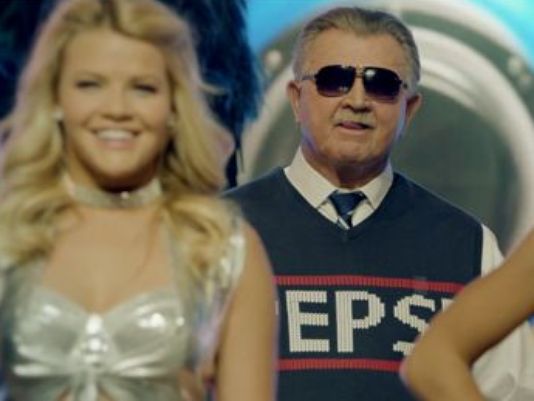 Deion Sanders, Terry Bradshaw, Shannon Sharpe, and Mike Ditka ask "What if the GRAMMYs had a Halftime Show? Tune in to THE 56TH GRAMMYs on January 26, 2014 to find out! #Pepsi #Halftime It might look like this.
Speaking of the GRAMMYS, the 56th GRAMMY® Best New Artist Program, brought to you by Pepsi, celebrates this year's nominated artists and explores the fan inside each of these celebrity musicians.
Pepsi is partnering with The Recording Academy® to produce the 56th GRAMMY Awards® "Best New Artist" program, which is a discovery vehicle promoting the artists nominated for this annual award category.
Within the GRAMMYs Best New Artist program video series, Pepsi and the GRAMMYs are unveiling a behind-the-scenes in-depth look at this year's nominees, featuring breakout stars who received GRAMMY nominations, including: James Blake, Kendrick Lamar, Macklemore & Ryan Lewis, Kacey Musgraves and Ed Sheeran.
The videos will give fans a sneak peek into their daily lives, their creative process and the evolution of their careers while sharing their excitement surrounding the Best New Artist nomination and describing their anticipation for Music's Biggest Night®.
James Blake finds inspiration in the sounds of the street and chronicles his transition from a fan at the back of a club listening to a DJ to becoming the wax spinner himself.
Ed Sheeran admired the GRAMMYs from afar in the UK, but he never thought he'd be able to attain such heights. Here he talks about the pace of his creative production as he currently enjoys some downtime.
Rapper Kendrick Lamar used to dream about just one person listening to his mixtape, and here he is with a GRAMMY nom. His relentless work ethic ensures that he stays at the top of his game.
Country singer Kacey Musgraves found out she was GRAMMY nominated while she was on stage performing a show. Surrounding herself with people she enjoys being around is how she maintains her sense of family and self.
The 56th Annual GRAMMY® Awards airs Sunday, Jan. 26 on CBS – 8pm EST/7pm CST
Be a part of the conversation on Twitter with #BNA, #BestNewArtist and #GRAMMYs