Posts tagged
John Wayne Walding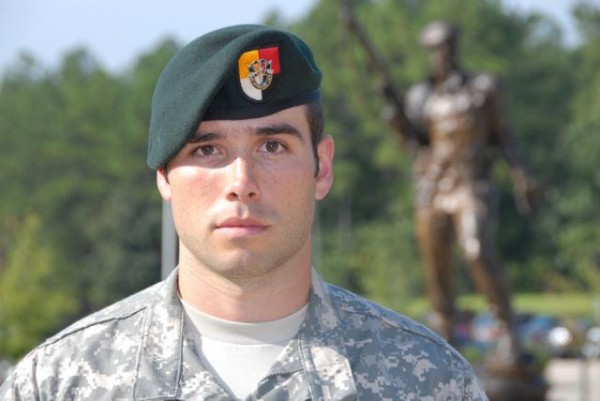 Crown Royal is honoring another hero at this year's Brickyard 400, and like previous recipients of the "Your Hero's Name Here" program, this year's honoree is quite deserving of the recognition he'll receive next month on race day in Indy.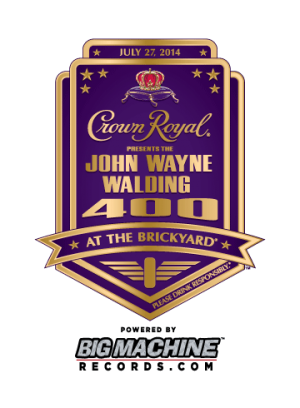 John Wayne Walding is a Green Beret who served our country for 12 years and completed tours in Afghanistan and Iraq. In 2008, during a mission to capture a high value target, Walding was involved in a firefight and lost part of his right leg. Walding went on to become the first amputee to graduate from the Special Forces Sniper School. This father of four, who was awarded the Silver Star, Bronze Star, Purple Heart and Combat Infantry Badge, continues to serve his country. Walding is the founder of Five Toes Custom, an organization the employs wounded veterans in an effort to provide these vets with positive direction and ongoing support.
In honor of Mr. Walding, we've created a custom Crown Royal cocktail recipe and a toast to celebrate the man whose name will be featured at the top of the Indianapolis Motor Speedway for Crown Royal Presents John Wayne Walding 400 at the Brickyard Powered by BigMachineRecords.com.
The Five Toes Texas Cooler
Ingredients:
1 ounce freshly squeezed red grapefruit juice
1/2 ounce simple syrup
2 slices of cucumber, plus 1 thin slice for garnish
4 dashes of Angostura bitters
2 ounces of Crown Royal Black
Ice
In a cocktail shaker, muddle the 2 cucumber slices. Add ice and all of the ingredients except the garnish. Shake well and strain into an ice-filled glass. Garnish with one thin cucumber slice.
And here's the toast:
Life can be bitter and life can be sweet,
But some people know how to handle the heat.
We are all in agreement, we have a consensus,
So let's raise a glass to our hero from Texas.
Let's toast to his courage, his sacrifice, his ongoing service,
With a custom cocktail that won't make you nervous.
It's got red grapefruit from our hero's home state,
Crown Royal Black, bitters and simple syrup for taste.
It's called the Five Toes Texas Cooler,
And features quality ingredients, five in number.
And with this drink, we toast our hero of the hour,
John Wayne, you are cooler than a cucumber!