Posts tagged
Jeremiah Weed Whiskey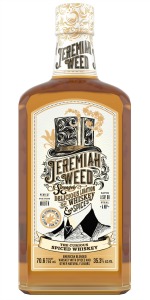 Gear up for the weekend with these tasty Jeremiah Weed cocktail options. Whether you fancy refreshing iced tea with a kick for day drinking, a change-of-pace taste of apple cinnamon spice or nice end-of-the-meal sarsaparilla treat, we got options to cover every occasion.
JW Spiced Tea
Ingredients
Two shots of Jeremiah Weed Spiced Whiskey
Fresh Lemon Juice
Brewed Iced Tea
One can of 7-Up
Mint Sprigs
Ice
Directions
Fill tall glass with ice and fill glass halfway with brewed iced tea.
Add two shots of whiskey
Top off with 7-Up and four to five dashed of fresh lemon juice.
Stir completely and garnish with mint sprig.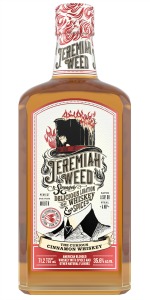 Twisted Apple Cinnamon
Ingredients
1 1/2 oz. Jeremiah Weed Cinnamon Whiskey
1 1/2 oz. Apple Schnapps
Ice
Directions
Mix in a whiskey glass
Finish with some light cinnamon garnish
Sarsaparilla Whiskey Root Beer Float
Ingredients
Two shots of Jeremiah Weed Sarsaparilla Whiskey
One can of root beer
One (reasonably-sized) scoop of vanilla ice cream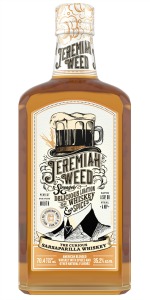 Directions
Combine whiskey and root beer in a large mug
Scoop the ice cream on top
Consume quickly
Enjoy responsibly!
Have a good weekend!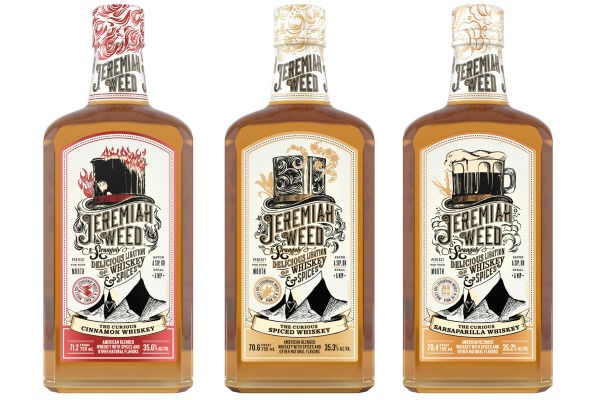 The bourbon whiskey that Jeremiah Weed produces is not for the faint of heart. If you're not a fan of flavor, you should take your whiskey drinking needs elsewhere. This stuff reserved for those select few whiskey enthusiasts who aren't afraid of a little spice. Okay, a lot of spice. Probably more spice than you can handle, man.
In late 2014, Jeremiah Weed released three new whiskey variations:
Jeremiah Weed Spiced Whiskey
Jeremiah Weed Cinnamon Whiskey
Jeremiah Weed Sarsaparilla Whiskey
The attention-grabbing, old-timey packaging of these bottles hints at the palate party that awaits whiskey lovers who reach for this level of zesty flavor. The Spiced Whiskey is sweet with a kick and makes a good mixer. The Cinnamon Whiskey is a spicier alternative for the ever-growing, shot-crazed Fireball crowd. The Sarsaparilla Whiskey harkens back to a time when root-seasoned beverages were the norm. It's like root beer on flavor steroids. All these variations come in at just over 70 proof (35%ABV) and can be enjoyed affordably (and responsibly) for around $19 for a 750ml bottle.
Our friends at Jeremiah Weed invited us to participate in a blogger challenge to design a new t-shirt for the brand. Here are some of the initial designs we came up with, sticking with the curiously strange old-timey theme, of course: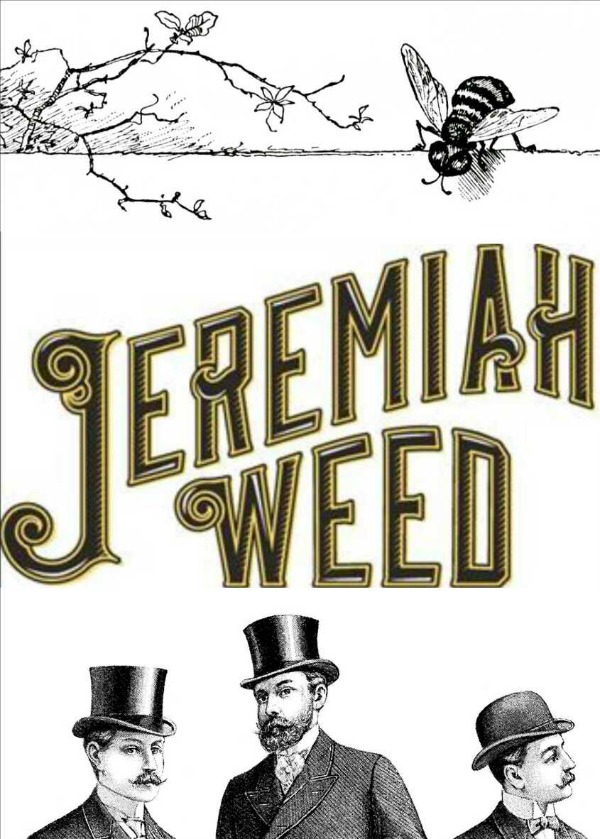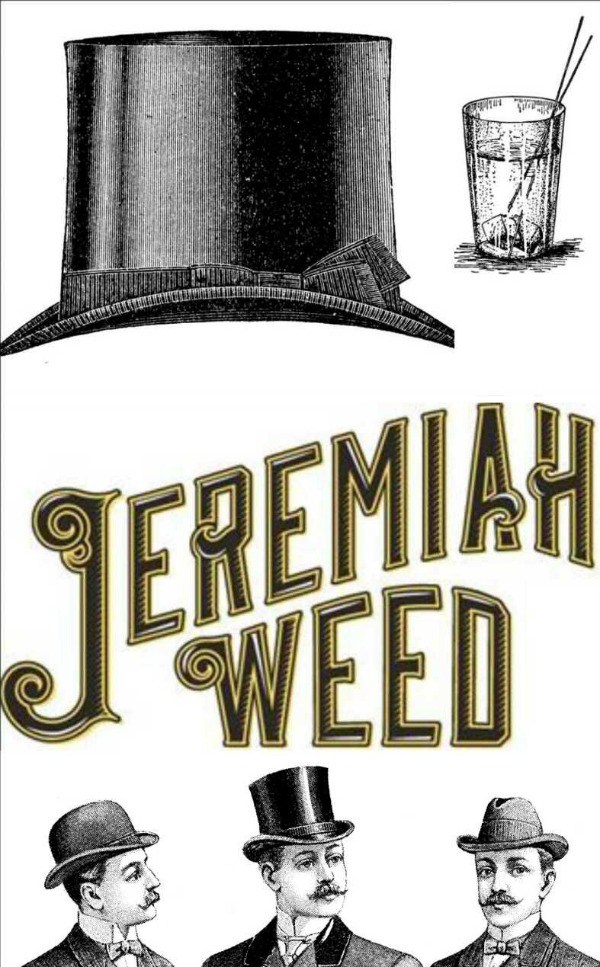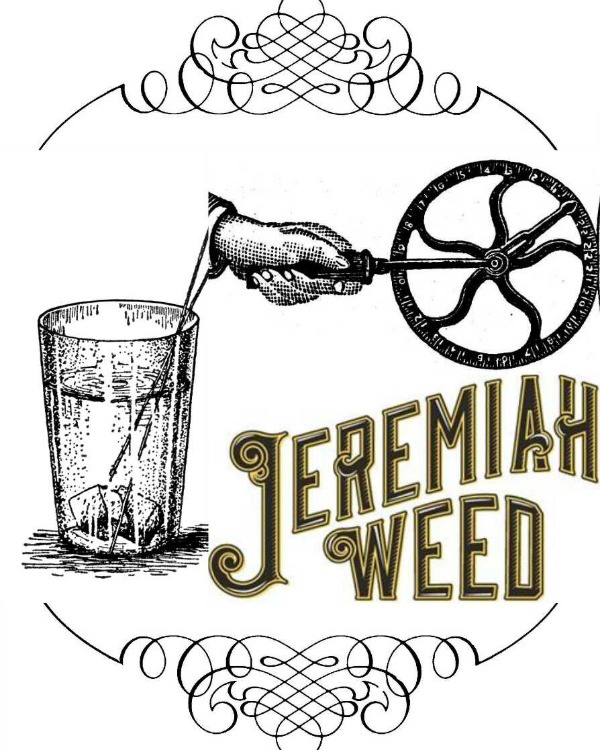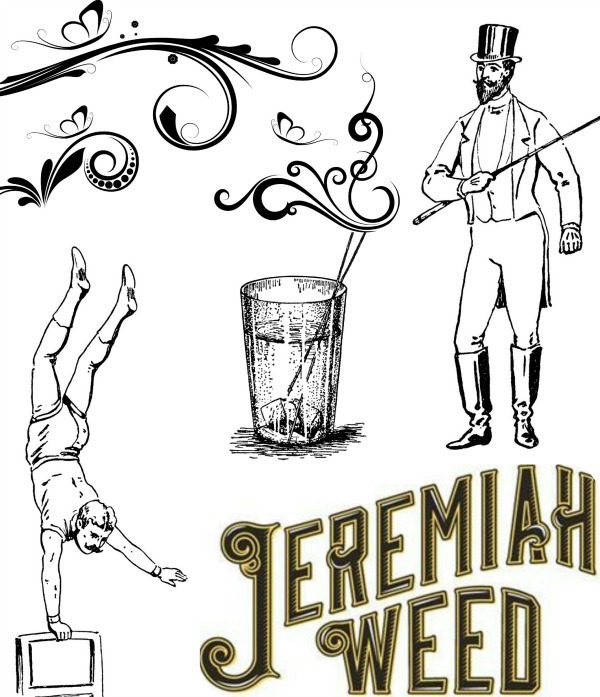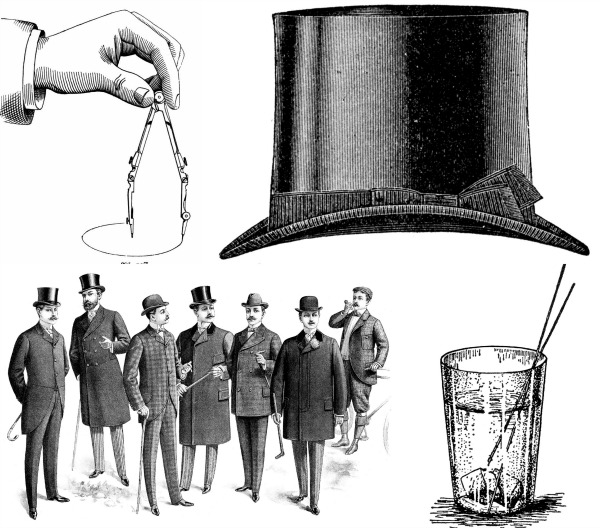 The winning blogger will receive a set of 50 limited edition t-shirts and tickets to a TBD concert, show or sporting event. Wish us luck, guys!