Posts tagged
Immortals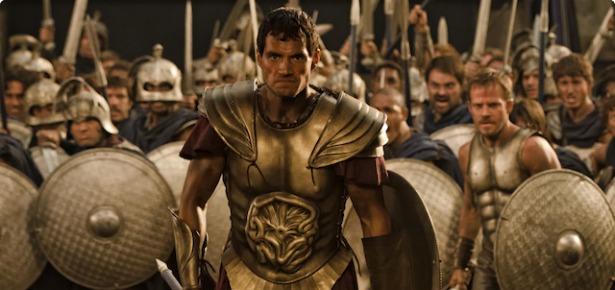 Immortals, a 3D action adventure epic that takes place in ancient Greece, opens this Friday. Henry Cavill, the guy from The Tutors and the new Superman, plays Theseus, a mortal villager chosen by Zeus to lead the charge against King Hyperion, a ruthless king played by Mickey Rourke who's ravaging Greece in search for a super weapon that will destroy all of humanity. Hyperion's aim is to wipe out all the mortals and take down the Gods of Olympus so he can rule the world. With the help of Phaedra, a sexy Oracle played by Frieda Pinto, Theseus assembles a small crew to take on Hyperion and save the world from total annihilation. Check out the trailer:
To celebrate the film's release, we're giving away an Immortals prize pack that includes a $100 Best Buy Gift Card, an Immortals Graphic Novel and an Immortals Men's Tank Top. To enter the giveaway, follow us on Facebook and drop us an email below telling us why you want to see the movie. We'll pick a winner at random next Thursday.
To learn more about Immortals, visit the film's Facebook page or check out Twitter for all the latest of on the release.