Posts tagged
Horse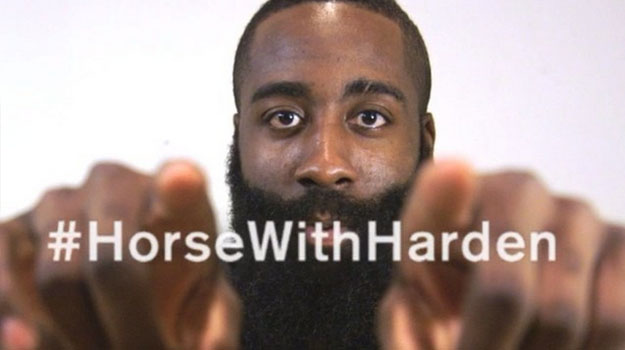 A challenge has been made. Are you ready to accept it? James Harden is ready to take on YOU, The Internet, in a game of HORSE. Get a ball, grab your phone and find a hoop. It's GAME ON, October 1st. Visit HorseWithHarden.com for more details. #HorseWithHarden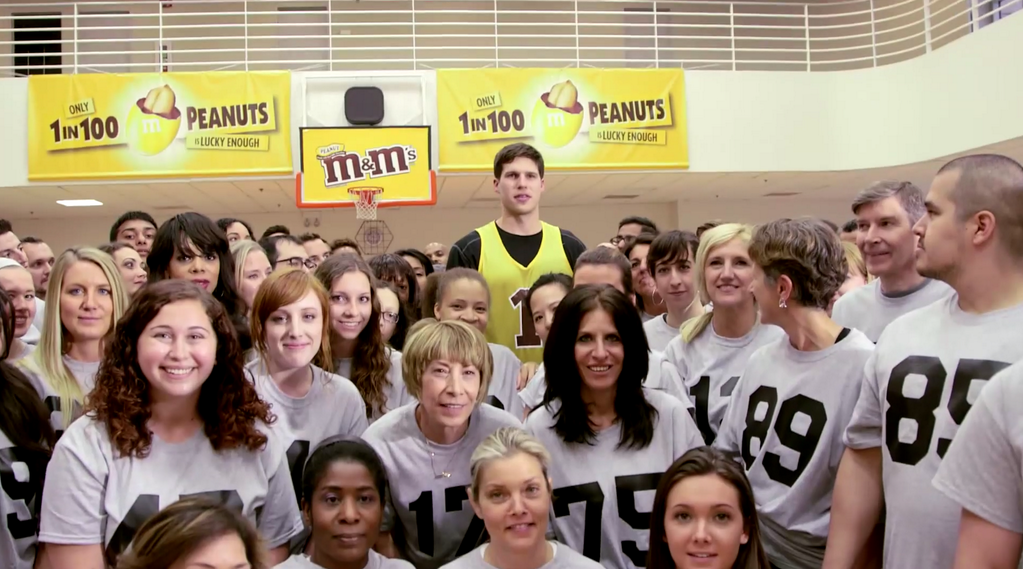 With NBA Draft coming up, NCAA Player of the Year and noted sharpshooter Doug McDermott partnered with M&M'S Peanut to play an epic game of H-O-R-S-E … against 99 other people.
It's Doug just dominating the field by doing epic trick shots – half court, no look, blindfolded at one point. Very cool moments – might make for a fun piece heading into Draft Week, especially as there's tons of speculation where in the First Round Doug will go.
M&M'S Peanut cares about quality peanuts, and only 1 in 100 peanuts will become an M&M'S Peanut. So to help illustrate how quality matters when picking ingredients, M&M's pitted 1 future pro basketball sharpshooter (Doug McDermott) against 99 regular folks in games of H-O-R-S-E. Naturally, Doug dominated the field with some wild trick shots – proving how important it is to choose the very best 1 in 100, like M&M'S does with its peanuts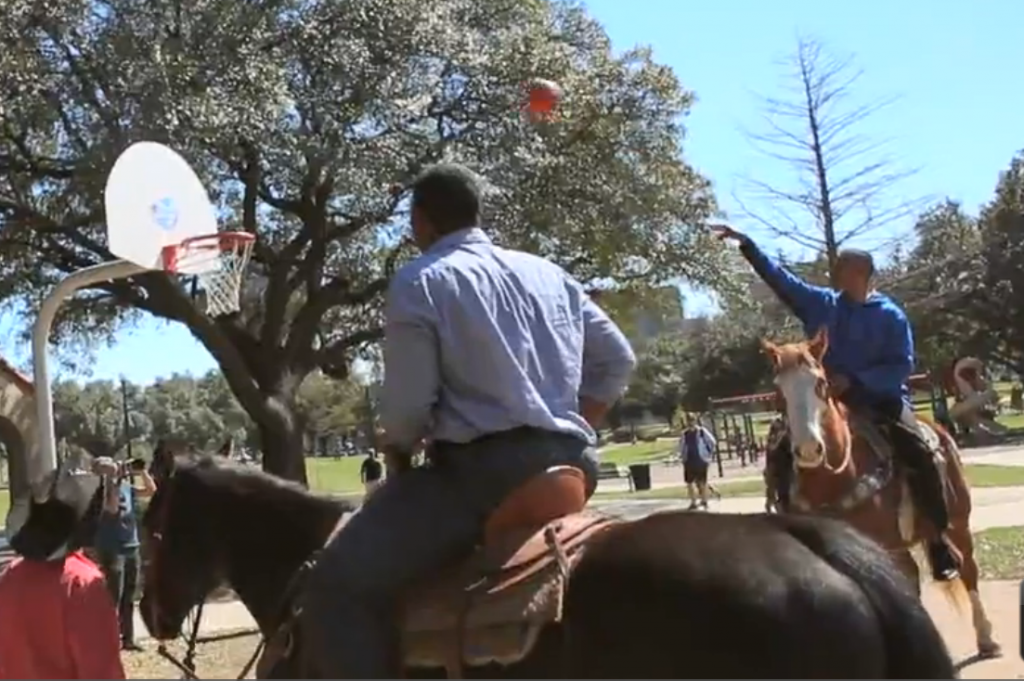 Following in the footsteps of its Super Bowl commercial with Arnold Schwarzenegger, Bud Light recently asked people if they were "Up For Whatever." Those who said yes ended up having some truly unusual experiences – including playing H.O.R.S.E against former college and pro basketball star Rick Fox while riding actual horses – and captured it all on video.
This latest installment in Bud Light's "Up for Whatever" video series, shot in Dallas, is now online to get fans pumped up for this weekend's games. If you want to see everything else that happened to Bud Light fans that day, check out the video below.