Posts tagged
hockey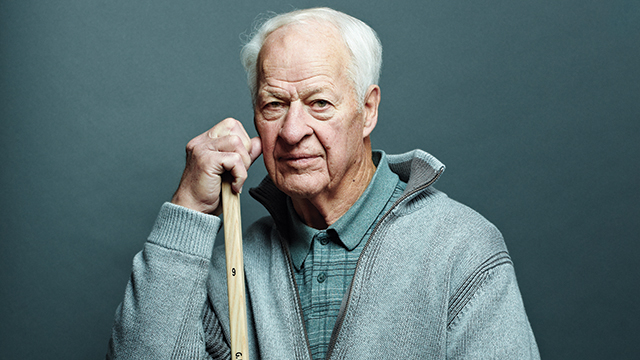 Big, skilled, tough on the ice, and nearly indestructible, Howe dominated both the sport and the record books like no one has before or since. Over an incredible six decades, the Hall of Famer had so many accomplishments that he set the record for the most records by any athlete ever in any sport.
I had the chance to read Mr. Howe's autobiography before its release date. Whether you followed his career or are looking for an intriguing read than this book should be on your to buy list. "Mr. Hockey: My Life" does follow the traditional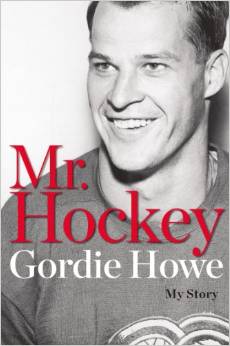 autobiography theme. It starts from his early childhood and follows his career into the sport where he set numerous records.
Howe writes about the violence in hockey, his salary issues with the Red Wings, and the toll hockey took on his body. You get to see Gordie's love for hockey, how he discovered it, and the countless hours he spent honing his craft. Howe even speaks on famous players like Bobby Orr and Wayne Gretzky in which he passed the torch too in the NHL.
Gordie doesn't just talk hockey. I loved hearing his take in his family. You can see that his family meant so much to him. His wife, Colleen has some of her letters to him in the book. His sons Mark and Marty even played with him in the NHL, which was one Howe's best moments in his career.
"I've often thought that some of the happiest years of my career came in Houston when I had the chance to play with my sons Mark and Marty. I wasn't the player I was during the glory years in Detroit, but how many fathers get the chance to play professional with their kids? It's what kept me going into my fifties."
Right there alone just goes to show how fantastic the man was. This book is an addictive read and it was hard for me to put down. You will definitely enjoy this memoir for a hockey legend.
Even some hockey greats shared their thoughts on Mr. Howe.
"The greatest is Gordie—he's my man."—Bobby Orr
"The greatest one of all . . . still the greatest in my mind and in everybody else's mind."—Wayne Gretzky
The book is published through Putnam Books and is available on October 14th. You can pre-order the book on Amazon.com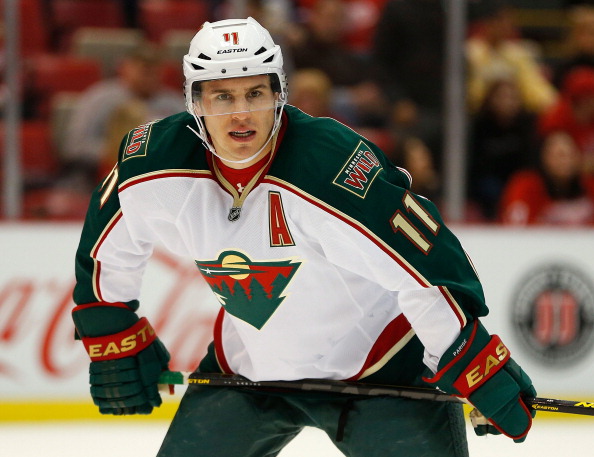 Zach Parise followed his father's footsteps by playing in the NHL. Zach was drafted by the New Jersey Devils in 2003 as the 17th overall pick. Parise then signed a 13 year contact with the Minnesota Wild where he currently plays the position of left wing. This move was sort of a homecoming for Zach since his dad, J.P. Parise played there and was the captain for the team who at the time was called the Minnesota North Stars.
Just recently Zach was named the captain for the 2014 U.S. Men's Hockey team for the Winter Olympics in Sochi. He and his fellow teammates came up short winning a medal, but he will always remember his time in Sochi.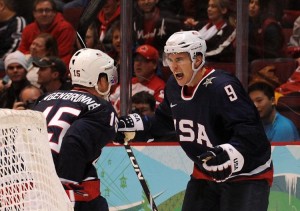 I was able to chat with Zach about the NHL, fatherhood, his Olympic experience including shooting a commercial with Chobani Greek Yogurt, and what lessons he learned from his dad before entering the league.
Art Eddy: The 2014 Winter Olympics are now a month behind you. What did you take away most from that experience?
Zach Parise: Unfortunately for us we left on a pretty sour note. We started off the tournament really well, but the way we ended with that loss to Canada and losing in the Bronze medal game to Finland was not what we had planned. We had some pretty high expectations over there.
The whole experience was awesome. There was a lot of fun. They did such a good job. The Russians did a great job of running the Olympics. I know all the stuff that was on the TV and the media before, but it was such a good experience. It was a lot of fun.
AE: The commercial you did with Chobani Greek Yogurt was pretty cool. How did working with Chobani come about?
ZP: They are one of our major Olympic sponsors for Team USA. They were looking for an Olympic athlete, well a hockey player in particular. We have a great relationship with them now. The commercial thing was one of the first times that I have done a commercial like that. It is amazing to see what goes into it.
It took us about 12 hours to film it. It was cool to see how they do everything and how many times you have to do the same thing over and over again, but it was really fun.
http://www.youtube.com/watch?v=r22DMJLRkRI&list=PLqmZKErBXL-M1v3JiejaMnCzu2rdFebo6
AE: Now switching to hockey is there a team that gets you more hyped when you see them on the schedule than any other team?
ZP: When I was playing in New Jersey you have those special rivalries. It was always us and the Rangers. Those games were so intense. I think we played them three times in the playoffs when I was there. Here in Minnesota we are starting to establish ourselves as a pretty good team. We are going to have some good rivalry games with the Jets and also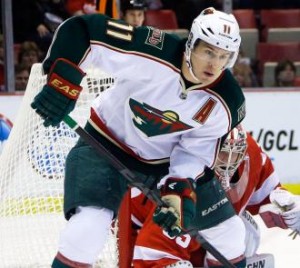 Chicago with just how close we are.
AE: Besides playing at home, which city do you like to play in?
ZP: Going to play in Montreal is always fun. The crowd is so good. To experience the excitement in the building is unbelievable. That is probably one of my favorite places to go play a game. It is a great atmosphere in the rink.
AE: Your dad, J.P. Parise made a name for himself in the NHL. What advice did he give you when you entered the league?
ZP: I think that his biggest thing was to enjoy it. He told me at the time of my first year that how quickly my career will fly by. At the time I was thinking okay I am 21 years old and it won't go by fast. Then all of a sudden I look today and I have been in the league for almost nine years. Then I was like he was right. He wanted to make sure that I enjoyed it and had fun playing.
It seems simple, but it was great advice. You go through so many ups and downs throughout your career. It is always good to take a step back and take a look at your career and see where you are and where you have come from.
AE: You have played in the NHL for about eight years now. How has your game evolved since coming into the league?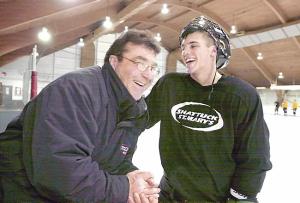 ZP: I think you learn a lot as you get older. You learn a lot mentally how to keep an even keel throughout a season. You go through so many different stretches where things are going right and everything seems to go in. Then there are times where nothing you do goes right.
As I have gotten older I kind of learned to keep a level head throughout the season. Not get too excited when things are good or not get upset when things aren't going so good. I think that is probably the biggest thing I have learned.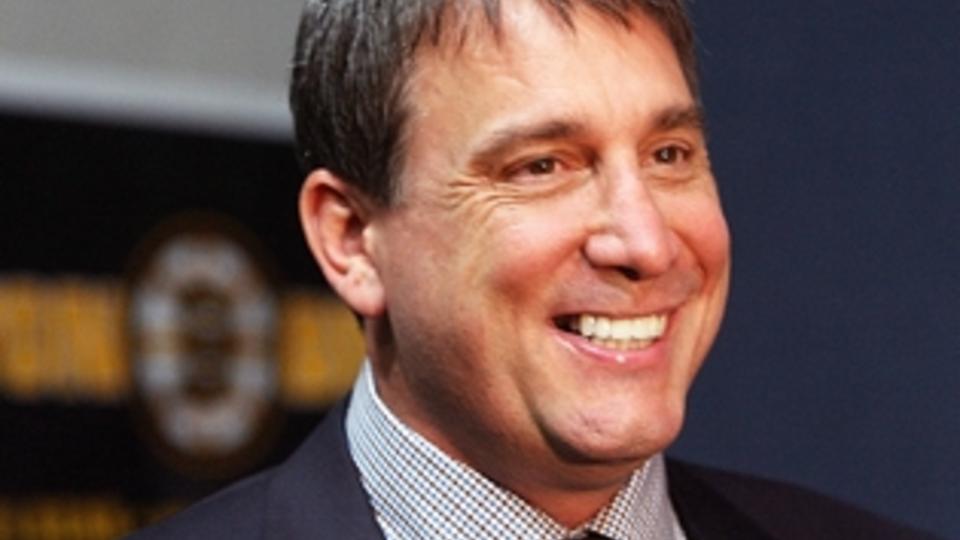 Cam Neely had an outstanding playing career in the NHL. He played 13 seasons for the Vancouver Canucks and Boston Bruins. Most of his playing career was in a Bruins uniform. In 2005 he was inducted into the Hockey Hall of Fame. Currently Cam serves as the president of the Boston Bruins. Cam was instrumental in organizing the Bruins 2011 Stanley Cup Championship.
Cam set up The Cam Neely Foundation. He set this foundation up to help those who are battling cancer and assist their family members as well. Neely lost both of his parents to cancer. Cam knows the pain of seeing a loved one battle this disease. He and longtime friend, Denis Leary work together to run their annual "Comics Come Home" comedy night that raises money for Cam's foundation.
Neely also has been in a few TV shows and most notably played the cult classic role of Sea Bass in the movie "Dumb and Dumber."
Cam was gracious enough to take the time to talk with me about the current state of the NHL, his playing career, his work as the president of the Bruins, and his role in "Dumb and Dumber."
Art Eddy: First off let's talk a bit about some of the possible changes to the NHL. Most notably the change to overtime play. What is your take on the possible change to overtime?
Cam Neely: I am not a fan of the shootout. I have never been a fan of the shootout. So if we can decide a game before we get to a shootout I am all for it. If we get into a three on three there will be a lot of scoring opportunities and you will be able to finish out a game.
My feelings are if we can figure out to do a four on four for a period of time and then get into a three on three it should work. If there is no score to settle a game after a three on three then go onto a shootout. I do feel that there will be plenty of scoring opportunities to finish a game if we can go three on three.
AE: In your great career was there one moment or playing against a certain rival that sticks out the most in your mind?
CN: I really enjoyed playing against Montreal. It is such a rivalry. When I first got to Boston it was always a big deal when you went and played Montreal. Whether it was in Boston or in Montreal, which I really enjoyed playing in Montreal, it is such a great hockey atmosphere. Like I said it was a huge rivalry and so everybody was up for those games.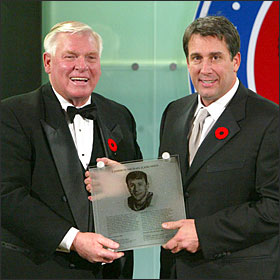 AE: In 2005 you were inducted to the Hockey Hall of Fame. When you were notified of your induction what was your initial reaction?
CN: Just shock in the sense that you are put in a place with these guys where you looked up to for years and years and years playing the game of hockey. You also think about the people who helped you along the way. It is just quite an honor. I felt very honored to be inducted to the Hockey Hall of Fame.
AE: You are now the president for the Boston Bruins. Has being a player helped you out with your current position?
CN: I believe it has. I can certainly look at a lot of situations with our players and think like a player. So that is beneficial. Playing in the league as long as I did and going through a lot of things as a player I certainly reflect back on that.
I know that the game is a little different and times have changed, but bottom line is that you are still a hockey player. I can reflect on a lot of those things whether it is playing a lot of games in a short period of time or having some time off. Now I think about what it would be like for a player now that I have the experience. Being able to look back and think about some moments in time where I had some questions, but didn't have the answers.
AE: As someone who lost a parent to cancer and I know you lost both of your parents, I want to thank you for setting up The Cam Neely Foundation. How did your foundation come to be?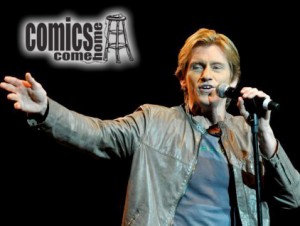 CN: Well as most people know being an athlete you get to help out in various ways and different charities. When I was going through what I was with my parents I gravitated towards more cancer related causes. Then I figured why not do something I know is needed based on my experience my family had with my parents.
For us we wanted to find a way to provide comfort, support, and hope to cancer patients and their families. Being a family member of a cancer patient as I am sure you know going through with one of your parents is that there not really a lot you can do. The doctors really don't fill you in too much. They don't give you too much information of what is going on. You feel kind of left out, but you are still affected by that terrible disease. So that is the reason why I decided to start up the foundation.
AE: You and Denis Leary have the great "Comics Come Home" fundraiser that has a tremendous lineup of comedians. This year's event just happened. How did it go?
CN: We say this every year, but this year it was said by many that this was the best show. It was a fantastic show. First of all I have to commend and give Denis and Apostle Pictures a ton of credit. They go above and beyond. They put this line up and great show together. It is really a fantastic way to take your mind off for a couple of hours of some of the things that you are dealing with and also raise money for cancer patients and their families. It is a nonstop laugh fest. It is a great way to raise money.
AE: Lastly outside of hockey fans, what do you get recognized more for? Is it your great hockey career or your amazing role as Sea Bass in "Dumb and Dumber?"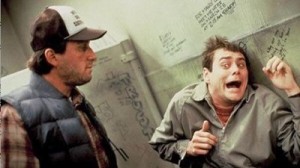 CN: (Laughs.) It is really a combination. Hockey more, but I do hear a lot of "Kick his ass Sea Bass" while I am walking the streets now and then.