Posts tagged
Haywire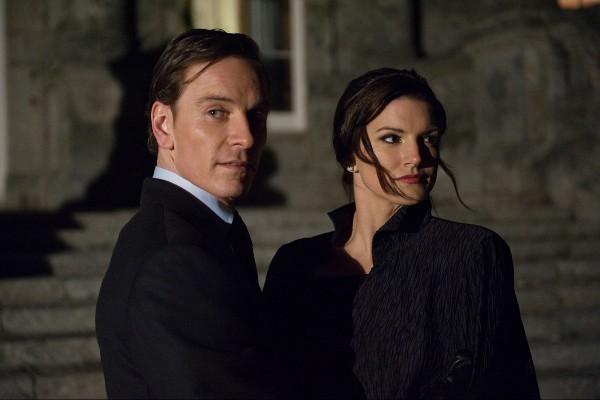 The film Haywire hits theaters on Friday, and I must say, I think it looks pretty good. To be fair though, they had me at Carano. You probably know all about Gina Carano. She's a super hot MMA fighter who played Crush on the American Gladiators reboot and can likely beat the snot out of you in a matter of minutes. She did all her own stunts in this film, too.
Carano plays Mallory Kane, a highly trained, black-ops hottie who works for a government security contractor. After freeing a Chinese journo who was held hostage, she gets double crossed by someone within her own operation. As she's hunted by skilled assassins, she must struggle to survive and find out the truth. She sets up a double cross of her own, but then it all goes Haywire and she needs to kickass her way out of it all.
Again, I'd probably watch this movie if it was Gina Carano and a bunch of extras, but this is a Steven Soderbergh directed film with guys like Michael Fassbender, Ewan MacGregor, Bill Paxton and Michael Douglas in the mix. How bad it could it be?
Check out the trailer:
To promote the release of the film, we're giving away a Soderbergh prize pack that includes a copy of Ocean's Eleven and Traffic on DVD along with a Haywire T-shirt, rubber bracelet and mini poster. To enter, just follow us on Twitter and drop us an email below. We'll pick a winner at random next Thursday.
Good luck!