Posts tagged
hard knocks videos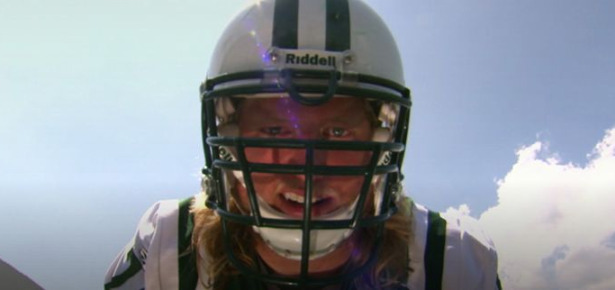 If you love football, you gotta love Hard Knocks on HBO. Produced with all the grandeur and glory you'd expect from NFL Films, Hard Knocks follows the unheralded moments that shape an NFL team's roster during training camp and into the preseason. The show started in 2001 and there have been six seasons so far. The Ravens, Cowboys, Jags, Chiefs and Bengals have all participated (the Cowboys were spotlighted on two separate occasions), and the New York Jets will be featured in the latest installment that airs in September.
From contract disputes to players on the bubble, super star egos and smoking hot wives (October Gonzalez and Kelli Croyle FTW!), Hard Knocks gives fans an inside, albeit semi-staged looked at the inner workings of an NFL organization in the final weeks leading up to the regular season. If you want to see how Marvin Lewis motivates his players (spoiler alert: Fight Back T-Shirts!) or how a third-string fullback battles for a roster spot (who doesn't love Boomer Grigsby!) or how Jerry Jones runs a meeting (classic!), Hard Knocks delivers.
MANjr wants you to get all caught up on the Hard Knocks action. Unfortunately, last season isn't on Hulu yet so you can't hear Marvin Lewis scream "Eleven together! Fiiight baaack!" But at least you can pound through the first five seasons in one place. Enjoy!