Posts tagged
hard cider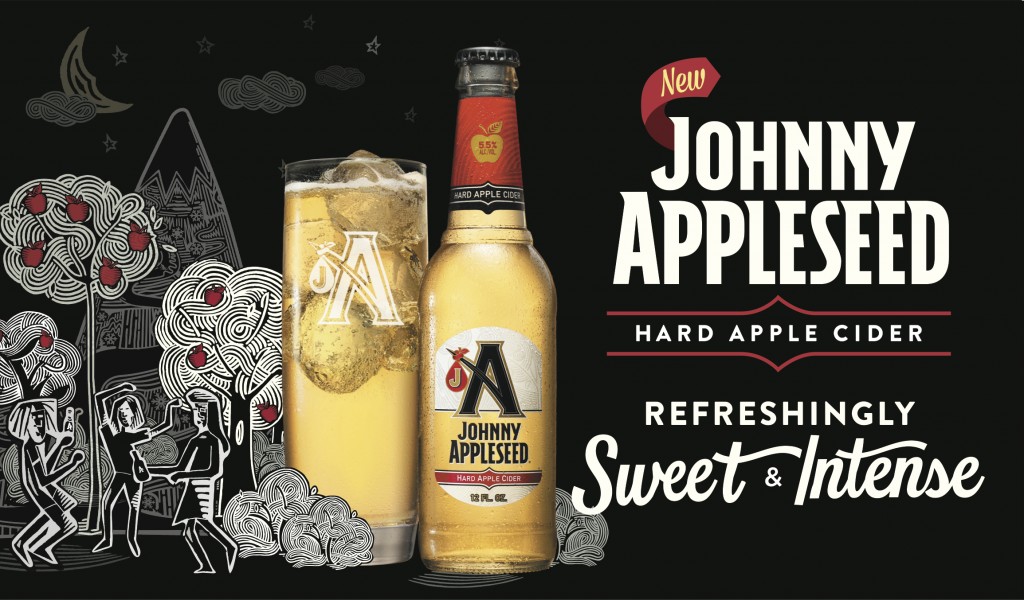 Johnny Appleseed Hard Cider has the recipe for a sweet and intense summer: just add ice…or more accurately, 25 feet of ice to build the World's Largest Ice Luge in Boston, Mass.
The World's Largest Ice Luge will stand at least 25-feet high (surpassing the current record holder by two feet), span four feet wide and weigh 25,000 pounds. The structure will take an estimated 600 man hours to complete from start-to-finish, with a 16-foot replica bottle of Johnny Appleseed Hard Cider sitting atop an 8-foot platform.
Thirsty to take part in the adventure? Plan ahead for a long weekend and visit the record-setting ice luge in the heart of Boston's Seaport District on Thursday, June 19, for a promotional event that evening beginning at 7 p.m. Adults 21 and older interested in attending may RSVP for the event by visiting http://events.thrillist.com/johnnyappleseed.  Guests will be granted exclusive access to the World's Largest Ice Luge and an intimate concert with a major music act to be announced in the coming days.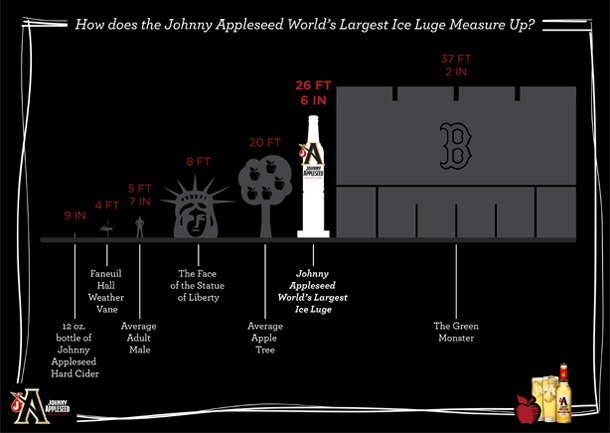 Those outside of Boston or otherwise unable to visit the World's Largest Ice Luge in-person can log on to the Johnny Appleseed social media channels for exclusive video and photos  from the event, including a time-lapse video that shrinks the World's Largest Ice Luge 600-hour build to just 60 seconds.
When the World's Largest Ice Luge melts, the up to 1,800 gallons of water used to construct the luge will be donated to the Johnny Appleseed Trail Association to water the trees and flowers along the trail.
Johnny Appleseed Hard Apple Cider is available nationwide in 12-ounce glass bottles with a twist-off cap in six-packs and 12-packs, and sold individually in 16oz. and 25oz. cans. Draught distribution will be available nationwide starting June 16.
For more information on Johnny Appleseed Hard Cider, visit www.JAppleseed.com or facebook.com/AppleseedCider (must be 21 years of age).