Posts tagged
Gunniess.com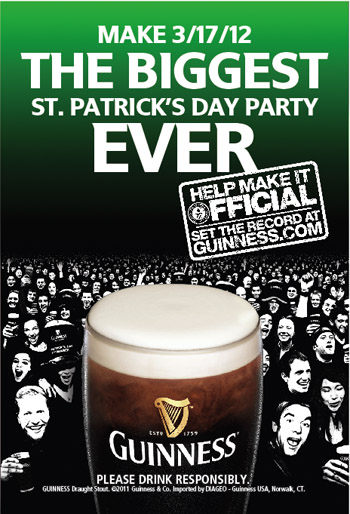 St. Patrick's Day is coming up quick everyone, so remember to take a minute to get in on the biggest shamrock themed party of all time. We've told you all about Guinness and there efforts to break a world record this St. Patty's Day. Well we need you to join the party, pal! The World Record for the Biggest St. Patrick's Day Party EVER isn't going to set itself, you know.
What can you do to support Guinness and MANjr? It's super easy:
1. Visit Guinness.com.
2. Click "Count Me In"
3. Enter your first name, zip code and date of birth
4. Enter the promo code "MANJ"
That's it! It takes less than 60 seconds to be part of something awesome and you could also win a trip to Dublin in the process.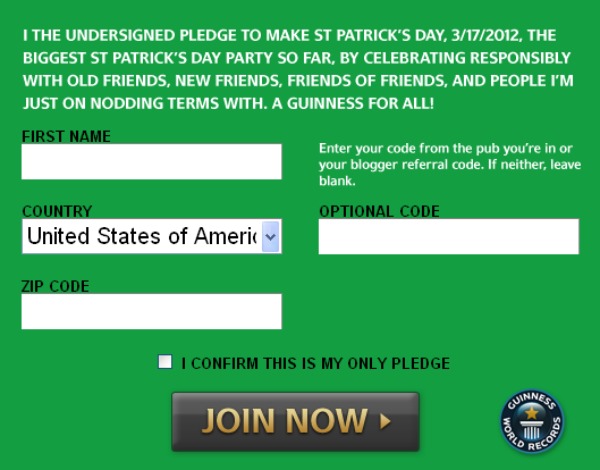 Thanks again for your support and have a safe and happy St. Patrick's Day!