Posts tagged
Guinness Black Lager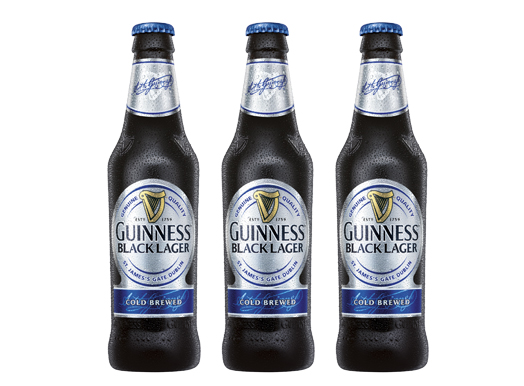 I was sent a bottle of a new Guinness beer – Guinness Black Lager. It's a black colored beer that's supposed to be served cold. It was billed as light, but I had my doubts. Regular Guinness can serve as a meal replacement, so Guinness Black Lager, how light could it be?
Well when I tried that thing, I couldn't believe it. Seriously. It's better than advertised. You're supposed to drink it right out of the bottle, so I did. As soon as that sweet, frosty light/black combo hit my lips, that bottle was toast. It had no chance. Stout – 1, new bottle of Guinness Black Lager – zero.
So what does this thing taste like? Well for starters, it's super refreshing. I like Guinness on occasion, but I wouldn't call myself a habitual stout drinker. The beer bares my name so you'd think it'd be a match made in heaven, but I don't always like the heavy, not-so-brisk taste that comes with stout beers.
That's why I'm such a big Newcastle fan. It's really not that heavy. All that "lighter side of dark" talk rings true with Newcastle Brown Ale. If you like the invigorating effect of a cold Newkie, you'll definitely dig this new Guinness. It's a fantastic extra-cold beverage; black beer that drinks like a light lager but still has distinctive malty undertones and full-bodied flavor.
Now when I say light, I don't mean low-cal. I just mean not heavy and overbearing. I could care less about the calories with this black lager. It's just too damn good.
Now maybe it was the presentation or the special delivery (the bottle of Guinness Black Lager that I received came in a fancy box with its own coozie bottle cooler jacket), but the next time I see this beer — in the store, at a bar — I'm definitely going to reach for it. If you like dark beer flavor without the heavy, heavy impact, you'll enjoy this new Black Lager from Guinness.