Posts tagged
Greg Giraldo
Here are some highlights from Giraldo's many roasts. His stand-up was always on point, but he never disappointed when dishing it out at a roast.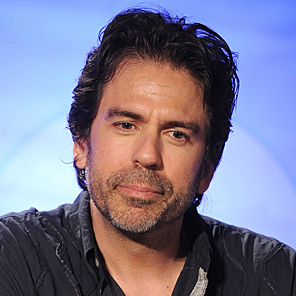 Comedian Greg Giraldo was hospitalized in New Jersey after an accidental overdose on prescription pills this weekend. Today, he passed away. Sources have said that the accidental overdose wasn't a suicide attempt. Giraldo has had a history of substance abuse problems, but his death still comes as a total shock.
This is just really sad. Giraldo was a really funny dude. He graduated Harvard Law and worked as a lawyer before turning to comedy. Giraldo was a successful comic who starred in plenty of pilots, but he never really hit that next level of comic success.
He's probably best known for his appearances on Comedy Central's Celebrity Roasts, where he always knocked it out of the park. He recently served as a co-host for NBC's Last Comic Standing.
Giraldo was 44 years old. He leaves behind four kids and a lot of sad fans.
Rest in peace, Greg.