Posts tagged
GQ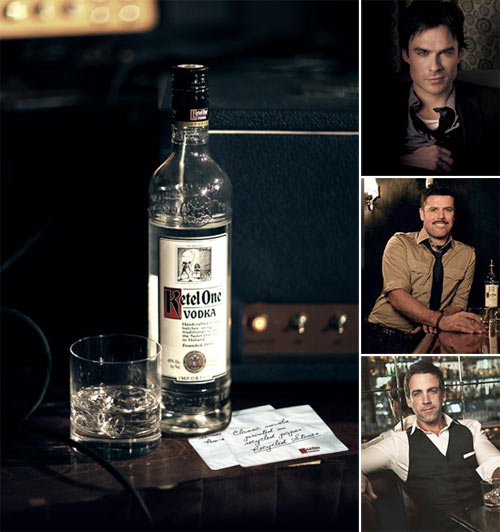 Are you sitting on an amazing idea that will enhance the modern world in a gentlemanly manner? Do possess the core values of entrepreneurship, philanthropy and all around gallantry? Well if so, GQ and Ketel One Vodka want to hear from you.
A Gentleman's Call is a nationwide campaign that seeks to invest in an original, game-changing idea that "champions the lifestyle of the modern gentleman." If you have a thoughtful idea that you think is deserving of a 100K push, visit www.AGentlemansCall.com to share it. Make sure to get your entry in before July 29.
After July 29, five projects "exemplifying a higher standard of thinking and living" will be chosen. The five final projects will be voted on by consumers, and the Grand Prize Winner will received the $100,000 investment from Ketel One.
Leading the call for gentlemanly endeavors are three ambassadors who epitomize the values of inspiration, craftsmanship and philanthropy: Actor and activist Ian Somerhalder, Actor and recording artist Carlos Ponce and Movember Foundation CEO and Co-Founder Adam Garone.
You must be 25 years of age or older to enter. The contest is void in California and Puerto Rico. To enter, follow the on-screen instructions at www.AGentlemansCall.com and provide a written description of your idea in 1,000 characters or less. Limit one entry per person. To read more about the official rules of the contest, visit http://www.facebook.com/KetelOne/app_228870700557121.
Photo via Design-Milk