Posts tagged
gin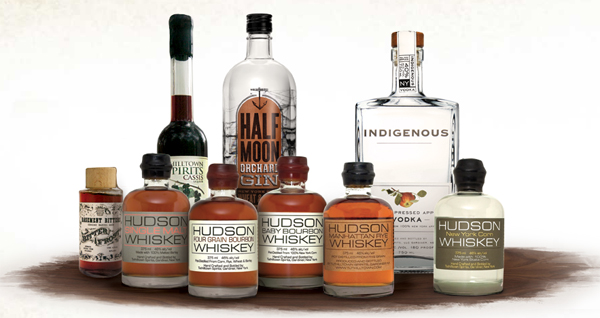 Here at MANjr., we at times do the "Know Your Beer" segment. This time we are going to switch it up and let you in on very cool distillery called Tuthilltown Spirits located in Gardiner, NY. They distill vodkas from apples grown at orchards less than 5 miles away from their homestead and whiskeys using grain harvested by farmers less than 10 miles away. The farm distillery also produces rum, eau de vie, brandy, absinthe, and infusions.
I was able to take a tour of the distillery a few years back. One of the brand ambassadors, Gable Erenzo gave me and my crew at the Masters of None Show a tour of the place. Gable also gave us a tasting lesson as well. The whiskey was phenomenal and now they are even branching out with different kinds of spirits. Since the whiskeys are very popular I thought I would talk about the other spirits that they recently introduced.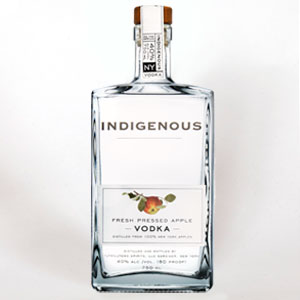 Indigenous Vodka
This premium batch-distilled spirit is triple distilled to retain a faint essence of the Hudson Valley apple cider from which it is hand crafted, one batch at a time from apples pressed in local orchards. This is not "apple vodka," which is typically neutral grain spirits with apple flavoring added. Each 750ml bottle of INDIGENOUS vodka contains the spirit of up to 80 Hudson Valley apples, pressed to cider, fermented under the watchful eyes of their distillers, and then carefully guided through our 20-plate copper pot still to create this unique vodka. It is a real fruit spirit like no other, great over ice with a citrus garnish or in one of the many cocktail recipes.
Half Moon Orchard Gin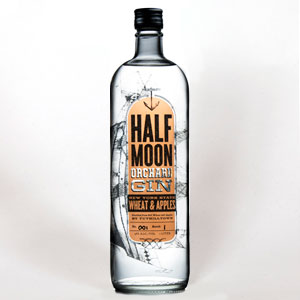 Half Moon Orchard Gin, named for the vessel in which Henry Hudson first explored the River, which now bears his name.  In that same spirit of exploration, they have created a new base of near neutral spirit from both Wheat and the Hudson Valley's ubiquitous Apples. "We're in the heart of the American apple industry so it's natural for us to turn to apples to create an original New York gin".  The distinctive subtleties of the apple blend in the base spirit create a smoother and rounder gin, more drinkable than the standard grain neutral spirit base used in other gins.  Half Moon Orchard Gin has an ABV of 46%.  The 1 liter bottle is priced to become the preferred "well" gin by bartenders in New York State and nationwide.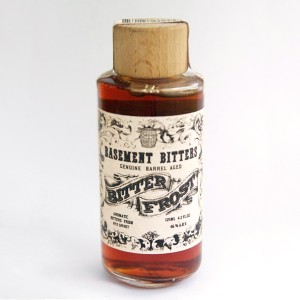 Basement Bitters
Basement Bitters is an innovative new creation from their bottling crew, who just so happens to work in the basement under their Tasting Room. "Bitter Frost" is the first release in the Basement Bitters line of products. This elixir is a special blend of unaged rye spirit, Sarsaparilla, and fourteen other herbs and spices, balanced with local maple syrup and aged in one of their rye whiskey cured barrels. The result is a distinctively aromatic bitters that is crisp, bitter and warm, it will truly enhance your favorite cocktail.