Posts tagged
Game of Thrones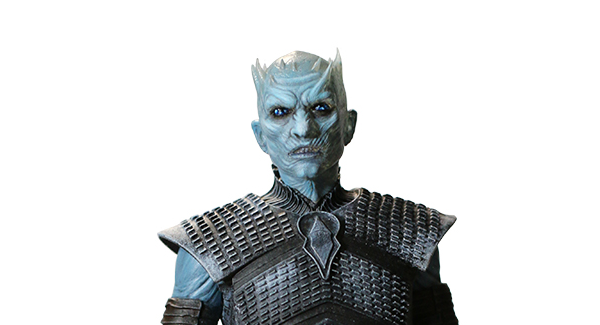 Dark Horse Deluxe, an imprint of Dark Horse Comics, has revealed the latest figure in an ongoing series of characters from the critically acclaimed HBO series Game of Thrones: the Night King.
The masterfully sculpted figure finely details the leader of the White Walkers. It measures eight inches in height and is packaged in a collectors' window box. The Night King will be the twenty-fourth figure in the series and is slated for in-store release in September of 2016.
"The Night King's confrontation with Jon Snow in the aftermath of the Hardhome battle is one of the most dramatic moments of Game of Thrones to date. We are very excited to have captured the power of this character in a stunning new figure," Dark Horse Product Development head David Scroggy remarked.
Response to the Game of Thrones collectible figure line has been overwhelming, and additional characters are in development for release in summer and fall 2016. The Night King figure will be joined by Ygritte, Margaery Tyrell, Oberyn Martell, Grey Worm, and Varys.
Dark Horse also recently announced a limited-edition bust statue of the Night King, which will be released in March 2016. Game of Thrones figures have a suggested retail price of $24.99 and are packaged in deluxe window box packaging.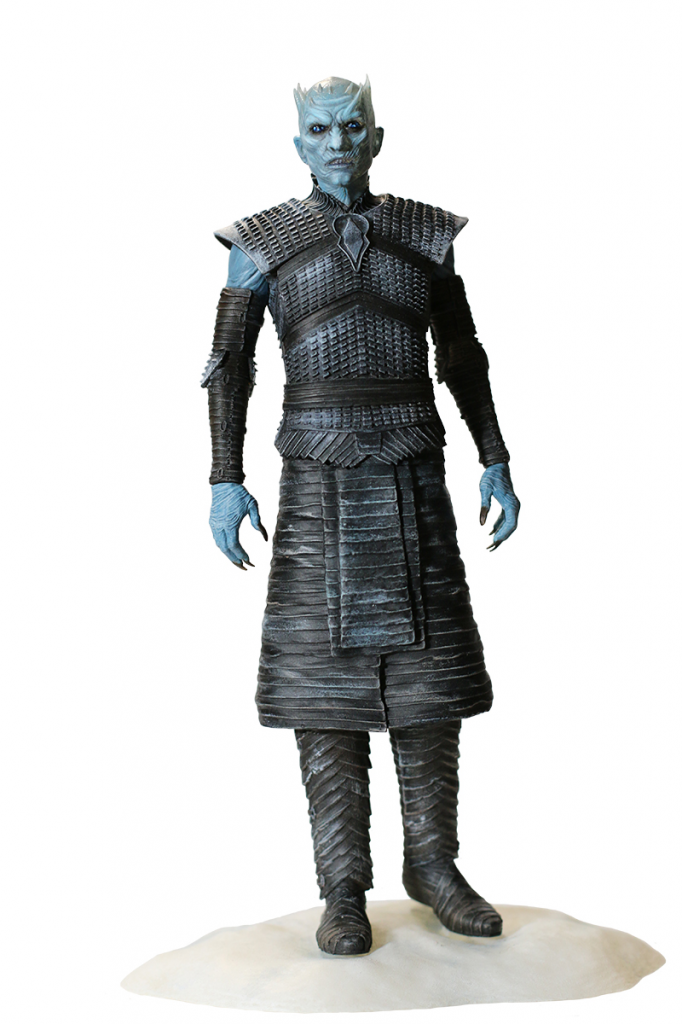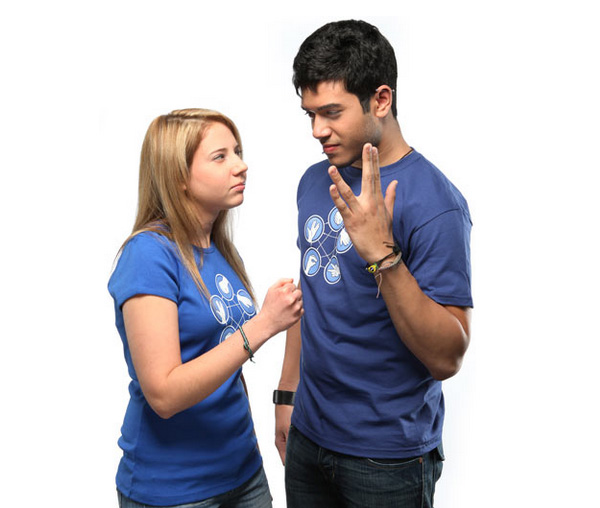 As guys we tend to rock many different T-Shirts. There are the ones that support your favorite sports team, have a famous line from a film, or pays respect to iconic figure like Pac-Man.  Then there are the shirts make people squint as they try to read or comprehend what your shirt means. For me I love these types of shirts. I have a stack of sweet T-Shirts that take a bit of thought to unscramble the message. Here is a list of shirts you can rock that will turn some heads.
One of these tees that I own gained popularity from the hit comedy show, "The Big Bang Theory." It is the Rock Paper Scissors Lizard Spock shirt. Even though the show made the shirt famous the game was not invented by Sheldon Cooper and company, but two guys named Sam Kass with Karen Bryla. To me a shirt with only three hand signals is so 2000's, but a shirt with five of them well now you are talking. Another good reason to own this shirt is that if you are bored well now you and a friend can play Rock Paper Scissors Lizard Spock and have the rules of the game guide on your shirt. It's a win, win unless you lose to rock, or lizard, or…..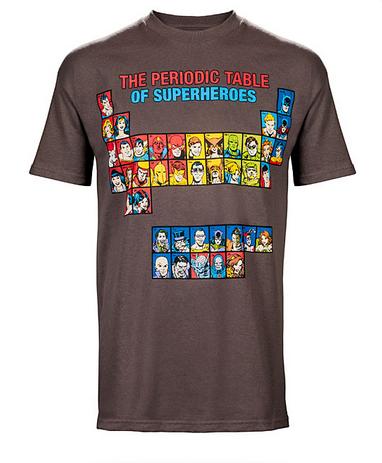 Going along with the geek theme is the Superhero Periodic Table T-Shirt. If you are into chemistry and comics well you might have to pick up this shirt at ThinkGeek.com. Just be prepared for people to have their eyes fixed at your chest trying to figure out if Batman is really the symbol for helium.
Another shirt you should have in your wardrobe is the Lannister/Lannister 2012 shirt. You can show your love for "Game of Thrones" by donning this political campaign style shirt.  What is cool about this one is that people will wonder if the Lannisters were really on the 2102 ticket and if you are democrat, republican, or independent. I bet you the political junkies will check online to see who these political candidates are are affiliated with once they catch a glimpse of your shirt.