Posts tagged
Full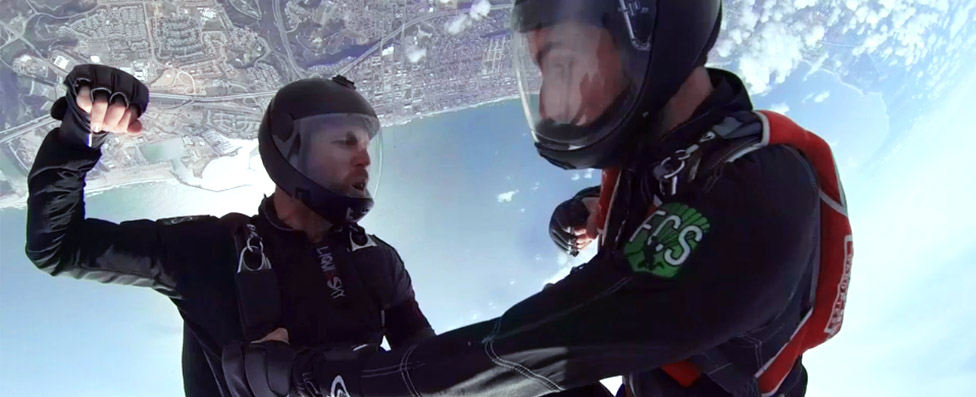 As part of the new "No Bull. Just Energy." campaign, AMP Energy created a fake extreme sport called Full Contact Skydiving (FCS), presented in a two-part video series that has a little fun with the over-promise of energy drink marketing by its competitors. While other energy drink brands focus on hype and extreme activities, AMP Energy is all about providing real energy without the hype.
The first unbranded mockumentary-style video introduced the new "sport" and its athletes, Josh and Damian, the two aerial fighters in the video. We recruited Urijah Faber, extreme sport enthusiast, MMA champion and long-time AMP Energy athlete, to coach and train professional skydivers' freefalling and fighting in action.
The video sparked a national debate to whether the sport was real or fake, and within the first week, the YouTube video has received nearly 1.2 million views. Consumers are buzzing about it with more than 1.4 million impressions on Twitter and over 38,000 visits to the FCS website.
Today, AMP Energy released a second video revealing that FCS is not a real sport, and that consumers shouldn't buy the hype if they are looking for real energy from an energy drink.