Posts tagged
fedor Emelianenko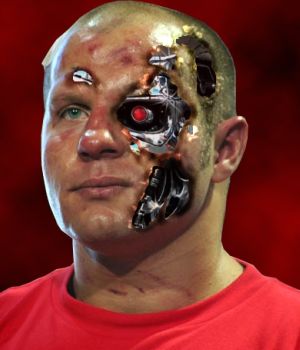 Fedor "The Last Emperor" Emelianenko is considered a nice guy by most accounts.  The soft spoken Russian would also rip your heart out of your chest if he needed to. The most prolific fighter in heavyweight (HW) mixed martial arts history returns to the Strikeforce cage June 26th in San Jose, California.
Having already defeated champions the  likes of Andrei Arlovski, Tim Sylvia, Mark Coleman, Mirko CroCop, and Antonio Rodrigo Nogueria, most expected (and prayed) for him to sign with the UFC.  Unfortunately, a deal could not be struck between the UFC and M1-Global, Fedor's management team who co-promotes all his fights.   So we are forced to see him fight against guys who aren't talented enough for the UFC.  This week he faces off against Fabricio Werdum who has lost to two fighters Fedor has already defeated.  Should be fun!
See some highlights of Fedor here, him fighting 7'6'' Korean Hong Man Choi, and Kevin Randleman slamming the shit out of him, and Fedor submitting him a minute later.