Posts tagged
Exchange LA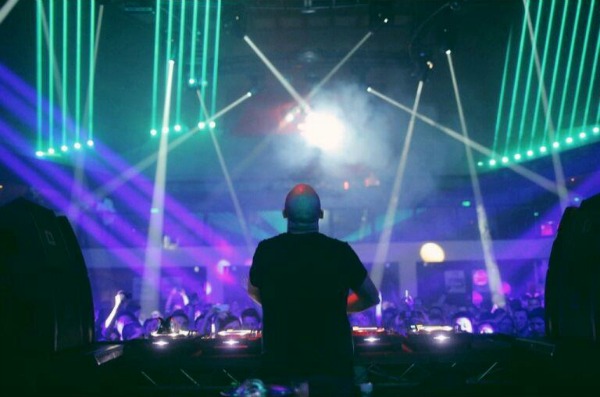 It was a wild night at Insomniac's Awakening at the Exchange LA featuring the Egyptian super duo Aly & Fila. A packed house danced the night away to the uplifting trance music that has made Aly & Fila international stars in recent years. Aly & Fila ranked #19 on the DJ Mags Top 100 in 2012.
The performance at Exchange provided Southern Californians with a second chance to experience some fun times. Aly & Fila rocked the house at Sutra in Orange County a few weeks back. In between, they squeezed in amazing shows in Nicaragua and Colombia.
We had the good fortune to catch up with Fadi Wassef Naguib (aka Fila) for a quick interview in the lobby bar at The Hotel Standard in Downtown LA before the event at Exchange Friday night. From the get go, it was clear that Fadi is a cool dude.
The interview covered a variety of topics from the impending release of their new album Quiet Storm to the current state of the EDM scene in his native Egypt. Fadi was gracious and forthright, sharing his insight on every question we had.
After the interview concluded, it was time to head to the Exchange. Spanning 25,000 square feet with four floors and located about a mile from Staples Center, the historic building is stocked with six full-service bars, excellent sound system and friendly staff.
If you haven't been there yet, the crowd is usually upbeat and looking to party. The dance floor was packed and the capacity crowd was clearly enjoying what Aly & Fila brought to the table. We had an amazing view of the dance floor from the balcony area up top and the place was rocking all night.
Aly & Fila's new album will be available soon. The first single released on Quiet Storm is "Running Out of Time" with Chris Jones. Aly & Fila have done several successful collaborations in the past and will continue to do so in the future.
Footage from the Sutra show and the complete interview with Fila coming soon…