Posts tagged
EJ Manuel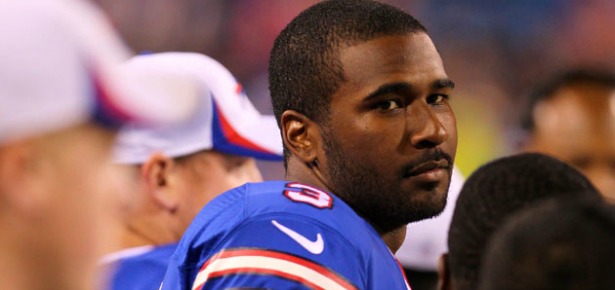 Every year the NFL gets an influx of new talent. 254 names were called in the draft and countless other undrafted players have injected fresh blood into the league. Eleven QBs were drafted in 2013. The first QB to have his name called with the 16th overall pick was EJ Manuel out of Florida State.
The Bills have needed an answer at the QB spot for some time. They paid Ryan Fitzpatrick the big bucks, but he didn't pan out. There was some question as to whether or not Manuel would start right away, or if he would even be healthy enough to play in the opener.
Well the Jeff Tuel era didn't get rolling in Buffalo. Manuel started the season with a fiery showing that nearly resulted in an upset over New England. He followed that up with a come-from-behind victory against Carolina, a performance that earned him Pepsi Next NFL Rookie of the Week honors for week 2. It was an emotional victory for EJ to say the least, and the comeback win was that much sweeter for him because his father was in attendance to see it live.
We had a chat with EJ last week before he squared off against the Jets. That game didn't go so well for him, but the Bills still had a chance to win it late. EJ talked about the Pepsi NEXT Rookie of the Week voting, where fans can visit NFL.com/rookies to vote for their favorite rookie performers on a weekly basis. We also discussed Bobby Bowden, the differences between college and the pros, EJ's immediate success and Buffalo's playoff prospects.
Check out the video: