Posts tagged
Edifier Luna5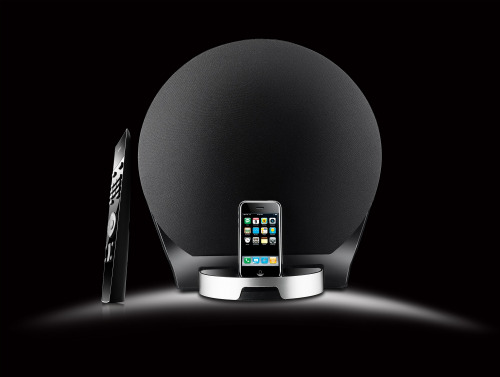 If you constantly use an iPod, iPhone or any other MP3 player, you know there are times when you wish you could quickly turn your device into a home stereo system. You'll find a bunch of MP3 docking stations out there, but few provide the elegance and performance of the Edifier Luna5 iF500-Encore All-In-One Audio System.
I mean the thing just looks good. It's something that you can place anywhere in your home. And it sounds awesome, too. The Luna5 Encore is a 5-driver speaker system (4 speakers, one subwoofer) that's powered by two separate digital amps. A 30-Watt amp fuels the bass driver and a 22-Watt amp powers the mids and tweeters.
On the performance side, you really can't ask for more out of such a compact unit. The lows come out clean, the highs and mids are clear, and the convenience factor is off the charts. You can hook up your phone or other MP3 device to this thing in seconds.
The Edifier Luna5 iF500-Encore All-In-One Audio System retails for $299. It's not all that cheap, but you certainly get what you pay for with this system.