Posts tagged
Edge Shave Gel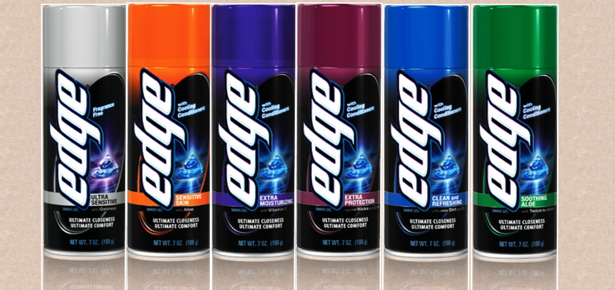 Do you want to win a year's supply of shaving gel? Of course you do! We're teaming up with Edge Shave Gel to give one lucky reader a year's supply of high-tech shaving support. That's right, you could score 12 bottles of shave gel and save a bunch of cash over the next year (or longer, depending on your level of beard force).
It's all part of Edge Shave Gel's a new social media campaign that's designed to make men more "well endowed." Jason Jones (The Daily Show) is working with Edge Shave Gel as an "Edge Fund Manager." His role is to personally select men to receive "Edge Endowments" in the range of 50 bucks all the way up to $10,000.
To enter to win one of these Edge Endowments, head over to Twitter and send a tweet to Jones at @EdgeShaveZone. Use the hashtag #WellEndowed and tell the man why you need an Edge Endowment and how you will spend it. The following prizes are available:
1 Grand Prize Winner will receive a $10,000 cash Edge Endowment
130 First Prize Winners will receive a $1,000 cash Edge Endowment
130 First Prize Winners will receive a $50 cash Edge Endowment
Every week until August 19, Jones will meet with a panel and disperse chunks of this $145,000 prize pool. Contest participants are limited to 25 entries a day. For more information, visit www.edgeshave.com.
To enter our MANjr Edge Shave Gel Giveaway, just follow us on Twitter @MANjrcom and send us an email below. We will pick a winner at random next Wednesday. The winner will get to choose the type of Edge Shave Gel that best fits his shaving needs. Good luck!