Posts tagged
Dale Earnhardt Jr.'s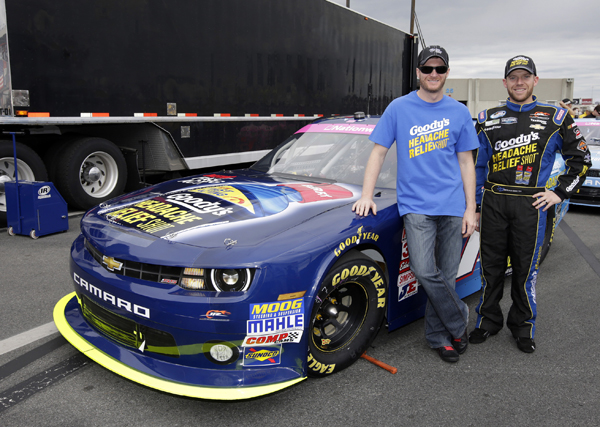 Goody's, the brand known for its fast-acting headache relief, and Dale Earnhardt Jr., the driver known for his speed on and off the NASCAR track, are joining forces for a nationwide search to find Dale Jr.'s fastest fan.
The Goody's Headache Relief Shot Fastest Fan Challenge kicked off this past week at Martinsville Speedway, where Goody's and Dale Jr. unveiled a new video to inspire fans to create their own videos depicting their speediest moments. The new video features Dale Jr. speeding through his day, making fast work of everything from solving a Rubik's cube, to commuting to work, to dressing up for a big night out. It premiered during pre-race ceremonies at the Goody's Headache Relief Shot 500 and on the national broadcast of the race on ESPN.
Fans can enter the Fastest Fan Challenge by uploading an original video that captures high-speed action to their own profiles on Facebook, Twitter or Instagram. To be eligible, each post must include the hashtag #FastestFan. All entries must be posted by 11:59 p.m. Eastern Time on December 1, 2013 to be considered. After five finalists are selected, fans will cast their votes for the winner on the Goody's Facebook page. For complete rules and information on how to enter the contest, and to watch the Dale Jr. video, visit the Goody's Headache Relief Shot Facebook page at facebook.com/GoodysHeadacheReliefShot.
Video entries will be judged on their creativity, and of course, speed. The grand prize winner will receive an ultimate NASCAR tailgate weekend hosted by Goody's and Dale Jr., including: a race weekend RV for him or herself and three friends, travel to and from the Goody's Headache Relief Shot 500 in Martinsville, Virginia, tickets to the race (including VIP access to the garage and pit areas), $1,000 in spending money, and a personal meeting with Dale Earnhardt Jr.
"Working with the Goody's team to create the fast day-in-my-life video was a lot of fun," said Dale Earnhardt Jr. "I know our fans are extremely creative. I am looking forward to seeing their videos and to meeting the Fastest Fan at next year's Goody's Headache Relief Shot 500."
Think you got what it takes? Make a video and send it off for Dale to be the judge!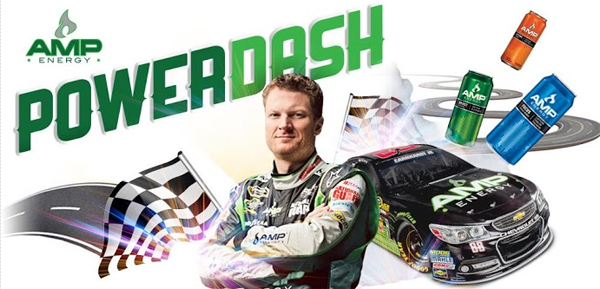 "AMP Energy PowerDash", is a brand new free mobile racing game from Dale Earnhardt Jr. and AMP Energy. The rules of PowerDash are simple: the longer you keep your No. 88 Chevy SS race car on the track without crashing, the faster you drive and more points you earn, which in turn unlocks upgrades for your car, as well as AMP Energy coupons.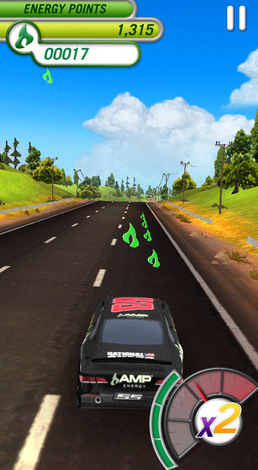 Playing PowerDash not only gives fans a chance to earn a spot on the virtual leaderboards, but is key to potentially winning a variety of unique real-world prizes and experiences. Weekly prizes include a variety of Dale Jr./AMP Energy memorabilia, including autographed hats, firesuits, scale-model die cast cars, and much more. The top-performing player with the highest score wins an all-expenses-paid VIP racing experience with Dale Jr., and everyone who downloads PowerDash and plays the game has a chance to win a 2013 Chevy Camaro SS Convertible.
PowerDash also leverages image recognition and geo-location technology. Consumers can visit 7-Eleven stores around the country to scan cans of AMP Energy to unlock exclusive offers and tips for maintaining the right level of energy with AMP Energy products.
The game is fun to play and you can get it for your iPhone or Android device. For more info check out there Facebook page.