Posts tagged
Crown Royal XO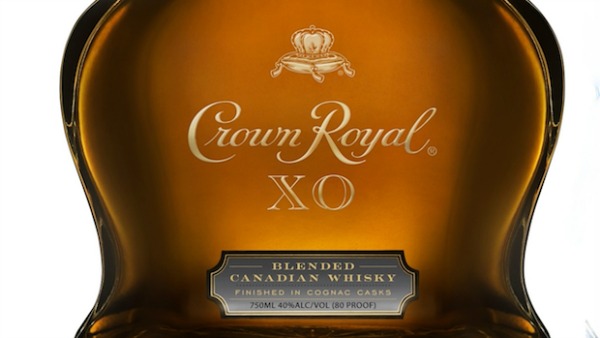 Earlier this year, Crown Royal welcomed a new spirit to the family. You already know the classic Crown. The original Crown Royal DeLuxe is still a favorite. Maybe you've sampled the sweetness of Crown Royal Maple Finished or taken in the fullness of Crown Royal Black and Crown Royal Reserve. If you're really lucky, you've savored the liquid dream that is Crown Royal XR – that rarest of rare Crown blends that includes the final batch of whiskies from the now-closed LaSalle Distillery in Montreal. The exceptionally smooth finish on the XR is well worth the price of a tasting. I highly recommend it.
The new Crown on the block is the Crown Royal XO. It's not as sweet as the DeLuxe or the Maple and it's not as impossibly smooth as the XR, but it does have one strong sensation these whiskies do not: spice. The type of spice we're talking about here isn't overbearing or anything like that. It's not like you're chugging a bottle of Cholula here. But make no mistake, there's some bite to the XO. It's a welcoming bite though – a crisp wave of spice that wakes you up without making you cry.
Maybe it's the blend of more than 50 different Crown Royal whiskies. Maybe it's the fact that XO is finished in cognac casks from the French Limousin Forest. I'm not sure what gives XO its bite, but I think that the feature that sets it apart from the rest of the Crown family.
Other folks have talked about the smoothness and vanilla undertones and hints or dried fruit and so forth, but that's not what I think of when I try this whiskey. I think of that spicy bite, and I like it.