Posts tagged
Clint Dempsey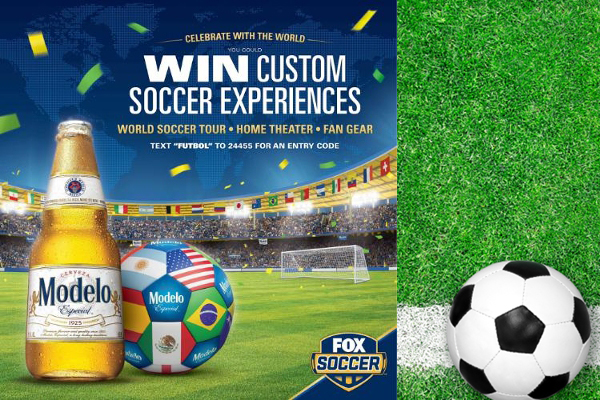 To celebrate a summer of world-class soccer, Modelo Especial invites us to "celebrate with the world" by kicking off a one-of-a-kind soccer experience sweepstakes that offers a grand prize winner a trip to three world soccer destinations. American soccer star Clint Dempsey has teamed up with Modelo Especial to encourage fans to experience the beautiful game.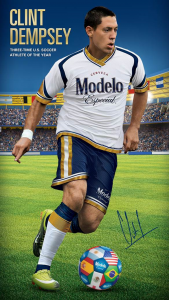 Fans of Modelo Especial, soccer and its world tournament are eligible to win one of three unforgettable prize packages of their choosing by purchasing Modelo Especial, including: acustomized home theater system, customized fan gear,a grand prize custom tour to three world soccer destinations, visiting the winner's three favorite soccer-playing cities from a pre-determined list.
Consumers can enter the sweepstakes via in-pack or text-to-win codes.
Dempsey appears in a 30 second TV commercial produced by FOX Sports that will air across FOX Sports network and digital platforms this summer.
"It is pretty surreal to be able to play soccer on the world's biggest stage and to support Modelo Especial's enthusiasm for this sport," said Clint Dempsey, midfielder for the U.S. men's national team. "Sports, and soccer in particular, have the power to bring distant cultures and people together. This summer, the games in Brazil will demonstrate that power like no other sporting event can."
Modelo Especial is available at retail locations nationwide. To learn more about Modelo Especial and the sweepstakes, visit www.ModeloSoccer.com.