Posts tagged
Cam Neely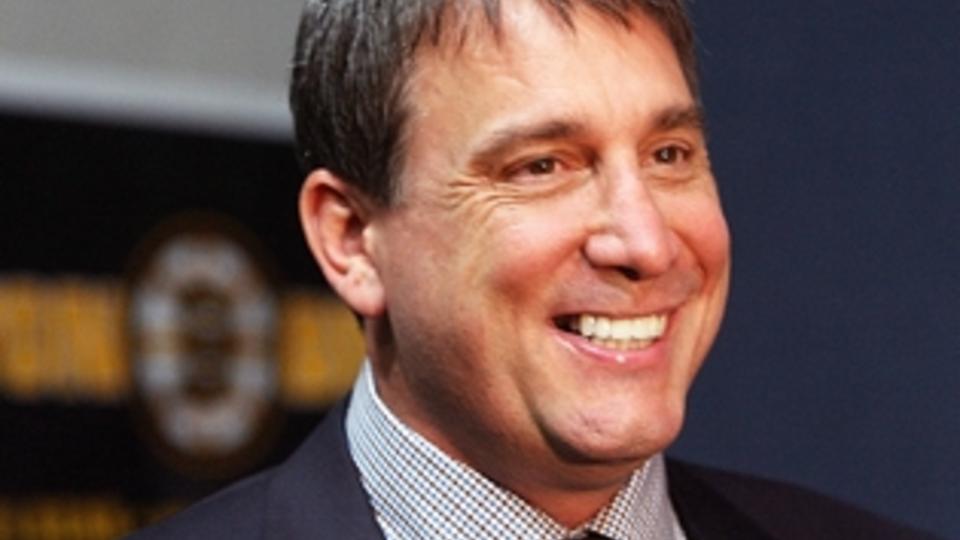 Cam Neely had an outstanding playing career in the NHL. He played 13 seasons for the Vancouver Canucks and Boston Bruins. Most of his playing career was in a Bruins uniform. In 2005 he was inducted into the Hockey Hall of Fame. Currently Cam serves as the president of the Boston Bruins. Cam was instrumental in organizing the Bruins 2011 Stanley Cup Championship.
Cam set up The Cam Neely Foundation. He set this foundation up to help those who are battling cancer and assist their family members as well. Neely lost both of his parents to cancer. Cam knows the pain of seeing a loved one battle this disease. He and longtime friend, Denis Leary work together to run their annual "Comics Come Home" comedy night that raises money for Cam's foundation.
Neely also has been in a few TV shows and most notably played the cult classic role of Sea Bass in the movie "Dumb and Dumber."
Cam was gracious enough to take the time to talk with me about the current state of the NHL, his playing career, his work as the president of the Bruins, and his role in "Dumb and Dumber."
Art Eddy: First off let's talk a bit about some of the possible changes to the NHL. Most notably the change to overtime play. What is your take on the possible change to overtime?
Cam Neely: I am not a fan of the shootout. I have never been a fan of the shootout. So if we can decide a game before we get to a shootout I am all for it. If we get into a three on three there will be a lot of scoring opportunities and you will be able to finish out a game.
My feelings are if we can figure out to do a four on four for a period of time and then get into a three on three it should work. If there is no score to settle a game after a three on three then go onto a shootout. I do feel that there will be plenty of scoring opportunities to finish a game if we can go three on three.
AE: In your great career was there one moment or playing against a certain rival that sticks out the most in your mind?
CN: I really enjoyed playing against Montreal. It is such a rivalry. When I first got to Boston it was always a big deal when you went and played Montreal. Whether it was in Boston or in Montreal, which I really enjoyed playing in Montreal, it is such a great hockey atmosphere. Like I said it was a huge rivalry and so everybody was up for those games.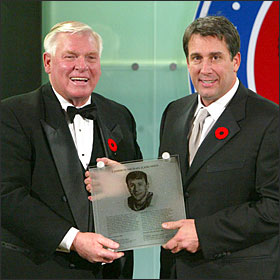 AE: In 2005 you were inducted to the Hockey Hall of Fame. When you were notified of your induction what was your initial reaction?
CN: Just shock in the sense that you are put in a place with these guys where you looked up to for years and years and years playing the game of hockey. You also think about the people who helped you along the way. It is just quite an honor. I felt very honored to be inducted to the Hockey Hall of Fame.
AE: You are now the president for the Boston Bruins. Has being a player helped you out with your current position?
CN: I believe it has. I can certainly look at a lot of situations with our players and think like a player. So that is beneficial. Playing in the league as long as I did and going through a lot of things as a player I certainly reflect back on that.
I know that the game is a little different and times have changed, but bottom line is that you are still a hockey player. I can reflect on a lot of those things whether it is playing a lot of games in a short period of time or having some time off. Now I think about what it would be like for a player now that I have the experience. Being able to look back and think about some moments in time where I had some questions, but didn't have the answers.
AE: As someone who lost a parent to cancer and I know you lost both of your parents, I want to thank you for setting up The Cam Neely Foundation. How did your foundation come to be?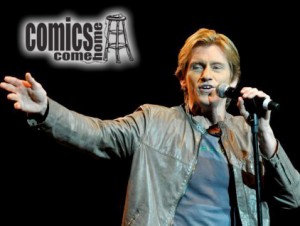 CN: Well as most people know being an athlete you get to help out in various ways and different charities. When I was going through what I was with my parents I gravitated towards more cancer related causes. Then I figured why not do something I know is needed based on my experience my family had with my parents.
For us we wanted to find a way to provide comfort, support, and hope to cancer patients and their families. Being a family member of a cancer patient as I am sure you know going through with one of your parents is that there not really a lot you can do. The doctors really don't fill you in too much. They don't give you too much information of what is going on. You feel kind of left out, but you are still affected by that terrible disease. So that is the reason why I decided to start up the foundation.
AE: You and Denis Leary have the great "Comics Come Home" fundraiser that has a tremendous lineup of comedians. This year's event just happened. How did it go?
CN: We say this every year, but this year it was said by many that this was the best show. It was a fantastic show. First of all I have to commend and give Denis and Apostle Pictures a ton of credit. They go above and beyond. They put this line up and great show together. It is really a fantastic way to take your mind off for a couple of hours of some of the things that you are dealing with and also raise money for cancer patients and their families. It is a nonstop laugh fest. It is a great way to raise money.
AE: Lastly outside of hockey fans, what do you get recognized more for? Is it your great hockey career or your amazing role as Sea Bass in "Dumb and Dumber?"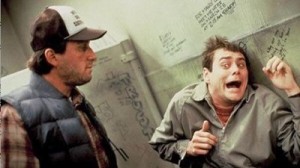 CN: (Laughs.) It is really a combination. Hockey more, but I do hear a lot of "Kick his ass Sea Bass" while I am walking the streets now and then.