Posts tagged
Buffalo Bills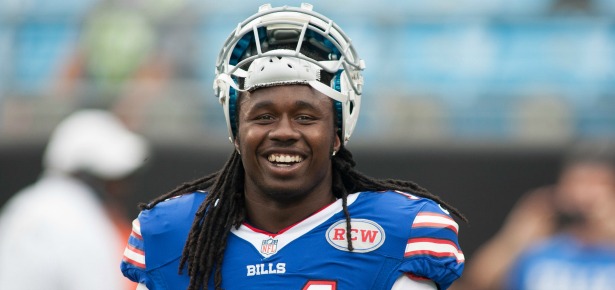 Sammy Watkins just finished up a phenomenal rookie season and along with a stellar defense, is bringing hope back to a weary fan base in Buffalo that is long overdue for a team to be hopeful about. Watkins completed a successful rookie campaign, setting franchise marks for both receptions and yards despite having his starting quarterback benched early in the season and finishing out the year with a solid but unremarkable Kyle Orton.
The Bills gave up quite a bit for the opportunity to move up and select Watkins in the form of two first rounders and a fourth round pick. This along with the successful rookie campaigns of other receivers in what will likely go down as one of the deepest and most talented receiver classes of all time had Watkins coming into the league with even more pressure than usual for first round picks.
Watkins responded by persevering through injuries, quarterback changes, drawing the defenses number one coverage man, and in some cases, entire games of double teams, by repeatedly coming up big for his team when they needed him. His most noteworthy moment according to himself and others was a game winning catch against the Vikings in week seven with the season already on the line with a tough schedule ahead of them.
Last month, Sammy Watkins teamed up with Pepsi to throw an exclusive Pepsi Halftime Show in Rochester, New York. Musical guests Nico & Vinz were on hand to celebrate Rochester, which was named the most hyped town in America after winning Pepsi's "
Hype Your Hometown
" contest.
Sammy sat down with Man Jr. to discuss his transition into the league, the coaching changes and volatility in Buffalo, adjusting to life in his new home, and his work on Pepsi's Hype Your Hometown contest. Check out the audio below:
Audio clip: Adobe Flash Player (version 9 or above) is required to play this audio clip. Download the latest version here. You also need to have JavaScript enabled in your browser.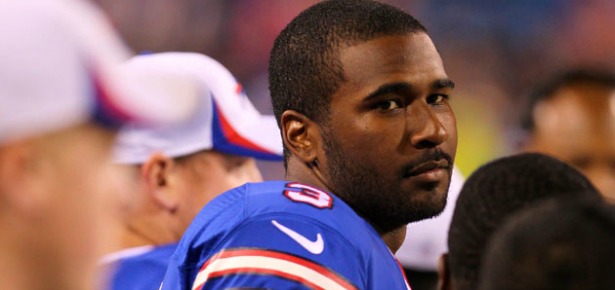 Every year the NFL gets an influx of new talent. 254 names were called in the draft and countless other undrafted players have injected fresh blood into the league. Eleven QBs were drafted in 2013. The first QB to have his name called with the 16th overall pick was EJ Manuel out of Florida State.
The Bills have needed an answer at the QB spot for some time. They paid Ryan Fitzpatrick the big bucks, but he didn't pan out. There was some question as to whether or not Manuel would start right away, or if he would even be healthy enough to play in the opener.
Well the Jeff Tuel era didn't get rolling in Buffalo. Manuel started the season with a fiery showing that nearly resulted in an upset over New England. He followed that up with a come-from-behind victory against Carolina, a performance that earned him Pepsi Next NFL Rookie of the Week honors for week 2. It was an emotional victory for EJ to say the least, and the comeback win was that much sweeter for him because his father was in attendance to see it live.
We had a chat with EJ last week before he squared off against the Jets. That game didn't go so well for him, but the Bills still had a chance to win it late. EJ talked about the Pepsi NEXT Rookie of the Week voting, where fans can visit NFL.com/rookies to vote for their favorite rookie performers on a weekly basis. We also discussed Bobby Bowden, the differences between college and the pros, EJ's immediate success and Buffalo's playoff prospects.
Check out the video: