Posts tagged
Bryan Cranston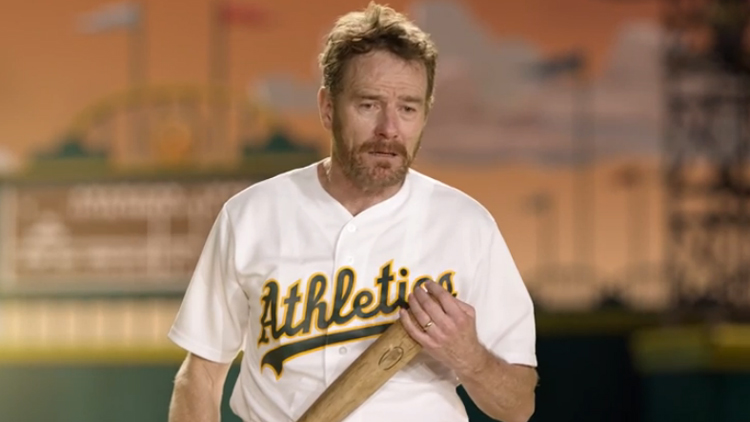 Looking for a new challenge in his career, actor Bryan Cranston of Breaking Bad puts on a one-man recreation of the MLB Postseason in this new commercial for MLB on TBS.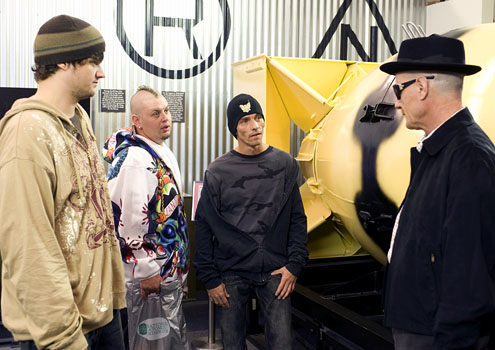 Charles Baker stars on the hit AMC series "Breaking Bad" as Skinny Pete. He is a drug distributor that has been friends with Aaron Paul's character since high school. He can be described as a guy that just got in with the wrong crowd.
What originally was supposed to be a one episode gig with the credit of 'Skinny Stoner,' turned into 'Skinny Pete' in the matter of two episodes. Baker recalls the moment he stepped on set of season one and loudly proclaimed the lines "Yo! I'm Skinny Pete!" Five years later, and 'Skinny Pete' has become a household name that resonates with every "Breaking Bad" fan, with fan art sent to him on a regular basis.
A native of Washington D.C. and raised in Hawaii, Baker got his start acting in elementary and high school, always participating in school plays and musicals. During a stint as a member of a band in college, he overheard his bandmates talk about how he lacked any stage presence and he took it upon himself to improve and enrolled in acting classes.
Besides "Braking Bad" Baker can now be seen in a variety of television and film including the upcoming NBC series "The Blacklist" opposite James Spader to premiere this Fall and Fox's "The Good Guys" opposite Colin Hanks.
I spoke with Charles about "Breaking Bad", Skinny Pete, and what is coming up next for the talented actor.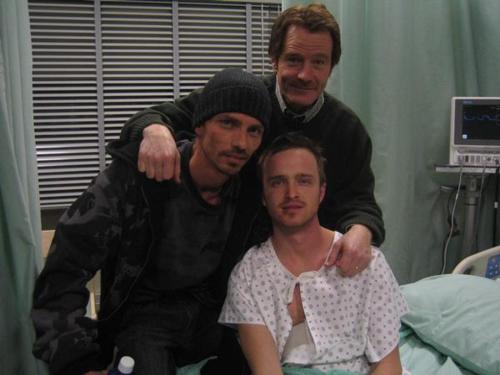 Art Eddy: You play Skinny Pete, a drug distributor that has been friends with Aaron Paul's character, Jesse Pinkman, since high school. I read that your character was supposed to be in just one episode. Tell me how it went from a one-time role to you having a reoccurring role on this hit series.
Charles Baker: I was originally hired to be just a skinny stoner in Episode 4 of the first season. That was really my name, skinny stoner. I was ready for that. (Laughs) About a week later they called me back and said, 'Hey, why don't you come back.' They really didn't say much after that. It was kind of a quick thing.
They sent me the script. They flew me in. I got there and the first thing I noticed was I got to yell, 'Yo, I'm Skinny Pete!' I was like that must be my name now. I'm Skinny Pete now. Bryan Cranston came up to me right before we were about to shoot a scene in Tuco's office.
Bryan was walking by and turned and made a B-line to me and said, 'Man, I heard a lot great things about you and I am so glad you are here. Did you hear about how this came about?'
I said no and that I was really curious. He said that they originally hired Matt Jones, "Badger", to do this scene. This was the scene where he introduces Walt to Tuco. After they shot their first episode with Matt Jones, they realized that he was a good actor, but he brought a level of goofiness to the role that they weren't really expecting.
They didn't think that he was hard enough or tough enough to have done prison time with Tuco and survive. They were kind of in a hurry to figure out who do we get to be this guy. Do we create a new character or what? Vince Gilligan luckily remembered me and said let's get that stoner dude. He was pretty good. Let's just bring him back.
Luckily for they brought me back. I have only done a few bit parts on television before so I was thrilled. That's kind of the dream of an actor. Get pulled in for a bit part and then they say, 'Hey I love that. Let's keep you.' Here I am on the best television show in history.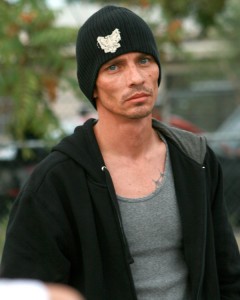 AE: I also hear that you get a lot of fan art from people who dig your character and the show. What has that been like and what type of fan art do you get?
CB: I have a deep love for all forms of art. My mom was a painter when I was real young. I still have her paintings. I studied violin when I was a child. I love all forms. I have taken dance, tap, jazz, and ballet. I have studied Shakespeare. All forms of art is just a wonderful expression of the human spirit and the soul.
The artists that have contacted me and said, 'Hey I saw this picture of you and I would love to do a drawing of it.' To hear that is overwhelming. A lot of incredible artists have done portraits of me. I am not exactly Mona Lisa, so it has got to be one of the most flattering to ever happen to me. My wife has them all framed. She has a wall of different portraits of me as Skinny Pete, me as myself. There is one where it is of me and my kids of an Instagram picture that I took.
It is so endearing to me. Not only do they do these pictures, but they send them to me. I am not being asked to pay for these things. They are not asking for money. They are doing it for the love of the show and somehow I have inspired them. You see it everywhere. They have had art exhibits and in museums where it was all about "Breaking Bad." So many artists create stuff not just from the show, but about imagery about the show. It is kind of amazing to me.
AE: "Breaking Bad" is a phenomenal show. For you what makes the show such a big hit?
CB: One, I am a huge fan of the show myself since it started. It is neat that I am such a different person from that character that I can disengage myself from the fact I am in it while I am watching it.
Matt Jones made a great point why it was so successful. I totally agreed with it. A lot of people know people like Badger and Skinny Pete. A lot of people in this country are affected by drugs one way or the other. That is real to people. Zombies attacking the world, that is not as real to people.
1960's newsmen is a riveting story, but not really real to people. This story really connects with people, because it could be any of us. We all know someone who has had severe medical problems that their insurance wouldn't cover. They were desperate. We have all been in that place. At one point you might have thought to sell drugs or something.
That is part of it. We manage to sympathize with Walt. It is kind of the zeitgeist of this time. Insurance doesn't cover health bills and you can't make it if you are making an honest living. A lot of people feel that way right now. That is why we are all pulling for him.
AE: This will be the show's last season. As an actor is it hard to say goodbye to your character and the show?
CB: It really is. Every time I hear the rumors of the Saul Goodman spinoff I get a little excited. They got to use me a little bit don't they? As an actor I don't want to be Skinny Pete for the rest of my life. I want to be Hamlet someday. I don't expect it, but I at least like to have that hope. Skinny Pete has become such a huge name for a lack of a better word.
It will just be fun to just stick my head out and say 'Hey I'm still here bitches,' every now and then. Especially if I do get to be Hamlet. Then pop out and say 'To be or not to be….Boom! Yo, what do you think of that bitch?' I think that would be fun.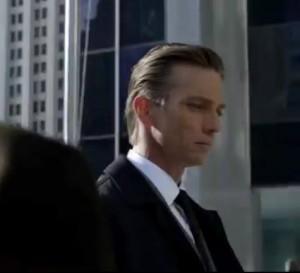 AE: You are going to be in the new series called "The Blacklist." Can you tell me a bit about the show and your character?
CB: On "Blacklist" James Spader is the lead. Pretty much for most people that is all you got to say and they will say, 'Yea I will watch that.' He plays one of the FBI's most wanted, who for reasons only known to him right now, turns himself in to the FBI with the agreement that he helps them catch people that are worse than him.
I got this awesome job of playing, if he was Batman I would be Alfred. I am his driver, his butler, his confidant. If he pulls something out of his butt and is kind of magical it is probably me standing behind him holding it there for him. It is definitely a cool character. It is a different kind of thing from Skinny Pete. He is articulate. He can spell. He actually gets to shave, which is nice. I don't know what will happen for this character yet, but there is so much potential there.