Posts tagged
BrandX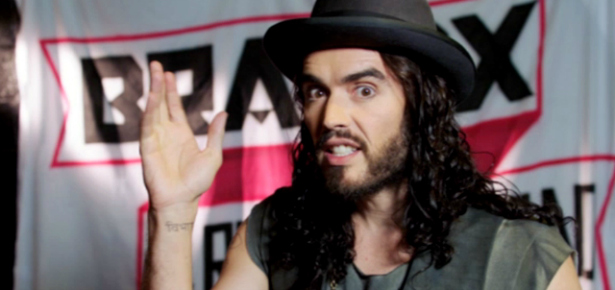 MANjr attended a live taping of the first BrandX show this past Monday, and we got to see comedian Russell Brand in his element. The show premieres tonight at 11 p.m. on FX, so be sure to check it out. If you want to witness Brand in person, and experience a behind-the-scenes look at his new TV format, you are in luck my friend. MANjr is teaming up with FX for a sweet giveaway that can send you and a friend to Los Angeles to attend a live taping of FX's first late night comedy show.
The live taping will take place on July 23 or July 30, and your trip will include roundtrip airfare, hotel accommodations, meal vouchers, ground transportation and entry for two to see the live taping of BrandX. The approximate retail value of this prize package is $2,340. Not a bad haul, folks!
We're running this awesome giveaway until July 2, so get in on it quick. You must be a US resident over the age of 21 to enter. Limit one entry per person.
To enter, just use the form below and tell us why you want to see a live taping of Russell Brand's new show in person! This guy has a rabid fan base, so get in on this while you can!
If you want to read the fine print, check out the official rules for this sweet sweepstakes.