Posts tagged
Bo Knows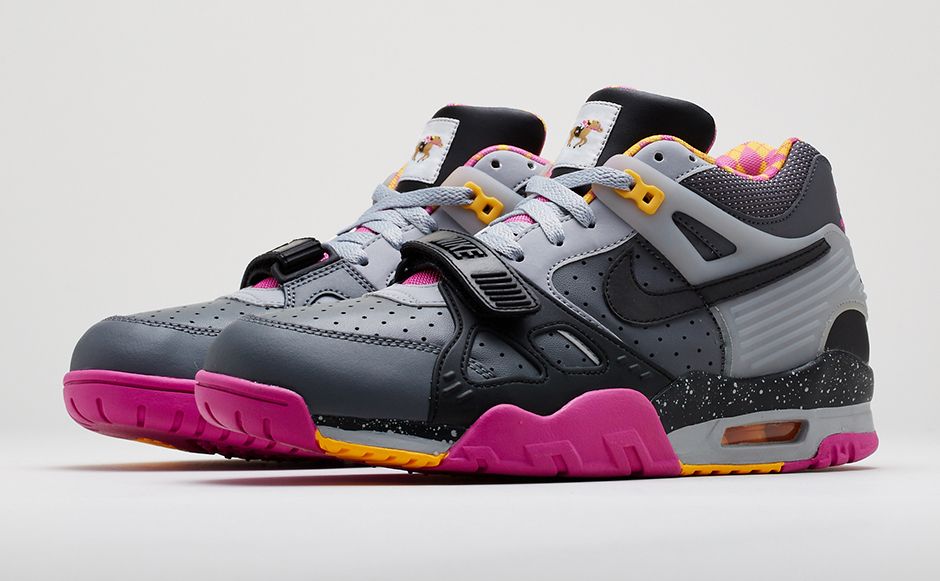 This weekend as horse racing fans are getting ready for the Kentucky Derby, sneakerheads were all set for Nike to drop this limited edition of the Nike Air Trainer III Premium today. Some athletes allow their sport to define them, but others define their sport. Bo Jackson, the two-sport marvel, and arguably, the greatest pure athlete of all time, fits the latter. His ability couldn't be contained to one arena. Rather, he performed on both, the gridiron and the diamond, popularizing cross-training in the process by sporting the legendary Air Trainer SC and follow-up models.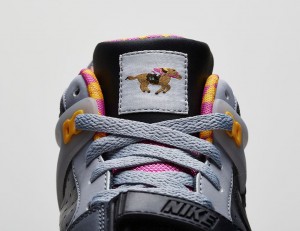 Now, one of Jackson's iconic cross-training silhouettes breathes new life with the forthcoming Air Trainer 3 PRM. When he was balancing sports, it was often said that his athletic prowess knew no bounds. Classic Bo Knows spots depicted him surfing, playing cricket, and, yes, competitive horse racing. The Air Trainer 3 PRM sources design inspiration from these same ads, repurposing the colors of Jackson's jockey outfit. The theme is kept up with two pixelated logos on the tongue and heel; one picturing a horse and jockey duo and the other depicting his now-retired collegiate number.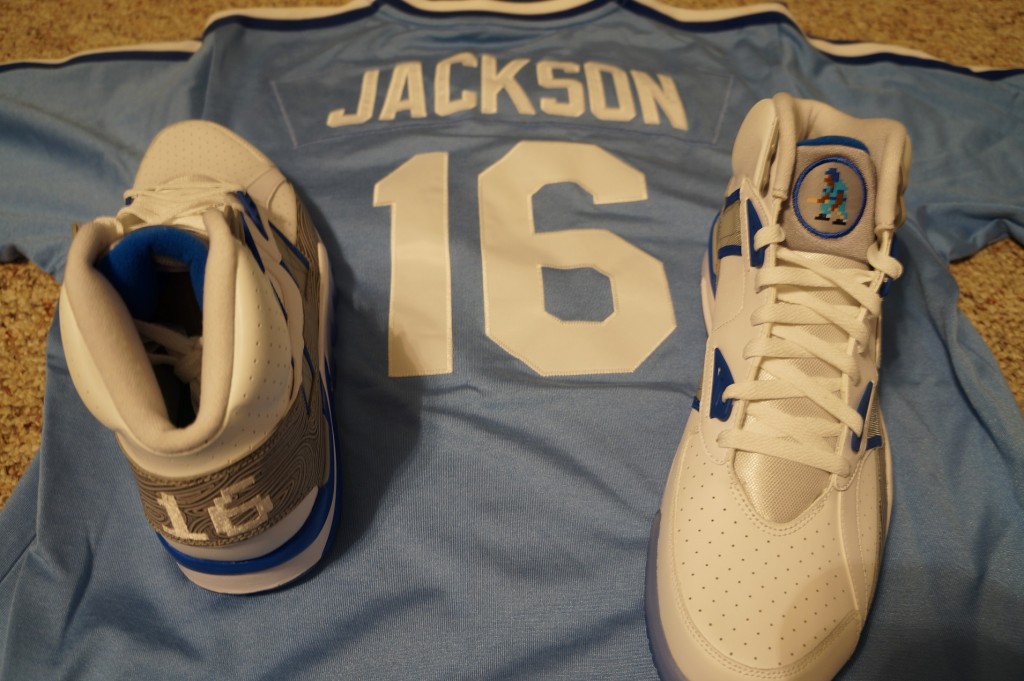 With all the different retro kicks to hit the market the "Broken Bats" SC Trainers are sure to be a hot commodity. Bo Jackson was known for his superhero like strength and agility on the football field and the diamond. Nike is paying tribute to one of his iconic moments on the baseball field.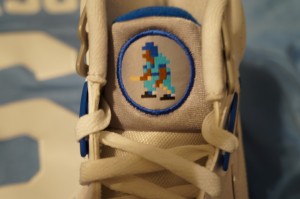 Jackson loved swinging for the fences to try and knock the ball out of the park. Unfortunately he did strike out on occasion. When he did he would take his frustrations out on his baseball bat. He would either break the bat over his head or drive the bat into his thigh and he would need a new bat the next time he was up at the plate.
The shoes already sold overseas, but they are going to be hitting the U.S. this Friday. Thanks to Urban Industry over in the UK, I already got a pair of these limited edition shoes. From my pictures you can see the great detail that Nike put into these SC Trainers.
The shoes not only have his "16″ on the back, but they also have an 8 bit arcade image of Jackson snapping a bat on his knee, swirling wood grain patterned accents on the upper, and the icy blue outsoles read "Broken Bats" when put together. They even have an 8 bit writing of "Bo Knows" inside the shoe.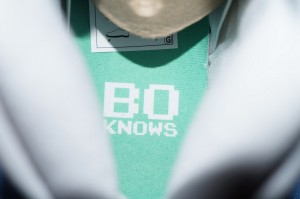 Nike released this statement on Bo Jackson and the "Broken Bats."
"Bo knows this. Bo knows that. And perhaps better than anyone else, Bo knows broken bats. The legendary two-sport phenom had a knack for hurdling over defenders on the gridiron and robbing sluggers of hits with dazzling displays of athleticism. His power in the batter's box was also evident from his first professional at-bat in 1986. However, when his swing didn't connect, he made his frustration clear by famously breaking his bat across his leg.
The latest Air Trainer SC pays homage to Bo's baseball prowess with a Kansas City-inspired colorway. The design also draws from other facets of Bo's legacy with a digitized Bo Jackson logo appearing on both tongues. But the key detailing comes from under the design. An ice blue outsole houses a "BROKEN BATS" graphic print as a nod to the athlete's brute strength. Never before has the classic cross-training silhouette told such a rich, nostalgia-soaked story. And you can bet Bo knows that."
The Nike Air Trainer SC "Broken Bats" are set to release this Friday, April 25th for $130.
Here are some old school clips of Bo making sure that Louisville Slugger stays in business.